Editor's note
You can download the PDF or order printed copies of this publication.
See the companion publication N1052, Family Meals Handout.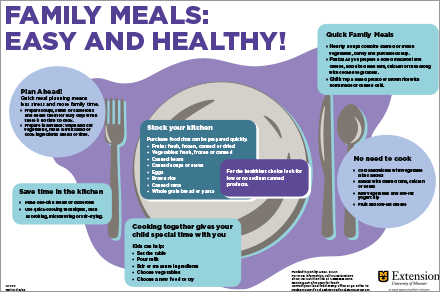 Sarah Wood
Assistant Extension Professor, Department of Health Sciences
Tammy Roberts
Nutrition and Health Extension Specialist
This poster provides tips for putting a healthy meal on the table in a short amount of time. Ideas for stocking the kitchen for quick-meal menu items and involving children in meal preparation are included.
Topics
Nutrition
Family meals
Quick meals
Cooking tips
SNAP
Pages