Editor's note
You can download the PDF or order printed copies of this publication.
See the companion publication N1004, Food Safety Handout.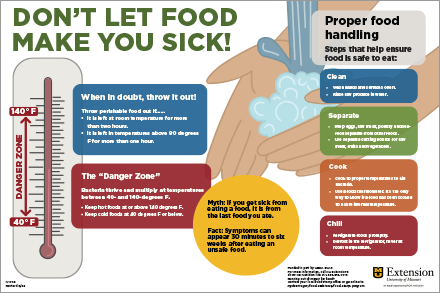 Sarah Wood
Assistant Extension Professor, Department of Health Sciences
Tammy Roberts
Nutrition and Health Extension Specialist
This poster provides tips for the safe handling of food to prevent illness. It includes steps for proper food handling from cleaning to separating to cooking to chilling foods.
Topics
Bacteria
Perishable foods
Proper food handling
Temperatures to maintain
SNAP
Pages