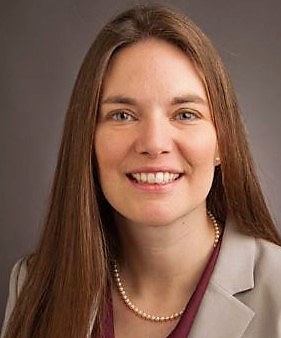 ASSOCIATE PROFESSOR, FRED V. HEINKEL PROFESSOR IN AGRICULTURE & DIRECTOR OF EXCEED
Community Development Program, MU Extension
224 Mumford Hall
Columbia, MO 65211
Exceed - Regional Economic and Entrepreneurial Development, entrepreneurship as an economic development strategy, rural development, business dynamics and survival, economic impact analysis, regional employment portfolios.
Other specialties
Community Development

Regional Economic Development
Dr. Low's research focuses broadly on domestic regional economic development. Her extension efforts are closely aligned with supporting Community Economic Development county engagement specialists and the ExCEED program (Extension's Community Economic and Entrepreneurship Development program).
Low came to Missouri after 10 years at USDA Economic Research Service where she conducted research in the Rural Economy Branch on rural entrepreneurship and innovation, manufacturing resilience, broadband availability, local and regional food marketing, agritourism, and other topics. She is especially interested in spatial analysis as a tool for research in these areas.
Low worked at the Federal Reserve Bank of Kansas City's Center for the Study of Rural America, 2004-2006. Low has a Ph.D. in Agricultural and Consumer Economics from University of Illinois Urbana-Champaign, a M.S. in Agricultural Economics from Purdue University, and a B.S. in Public Service and Administration in Agriculture (Rural Sociology) and Entrepreneurial Studies from Iowa State University.