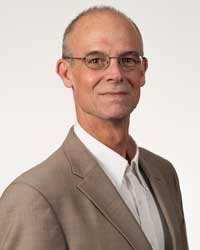 EXTNS PROFESSIONAL, ASOC
ExCEED, MU Extension
211 Gentry
Columbia, MO 65211-7040
Organizing and managing community planning processes focused on economic development. Applied research and information systems to support decision making.
Other specialties
Community Development

Regional Economic Development
Pat is an analyst, planner and entrepreneur with over thirty years of experience supporting economic development using evidence based planning processes. He has a masterâ¿¿s degree in geography from Southern Illinois University where he developed a life-long interest in using spatial analysis tools to help business and community leaders make better decisions. He spent most of his career with the University of Illinois where he provided applied research and educational services to local, regional and state governments, businesses and business development organizations. Pat has managed over one hundred community and regional planning processes focused on community economic development. As an entrepreneur he owned and managed a consulting company providing market research services.