Fall Semester details — Coming soon!
We invite you to join [email protected] for a brand-new academic year. Full details on the Fall 2021 offerings will be added to this webpage in mid-August, so please plan to check back often.
Registration begins Tuesday, Aug. 24, and classes start on Monday, Sept. 13, in this eight-week semester.
Courses will be offered in online, in-person and hybrid format this year. We hope you will be able to join us!
Stay young. Stay connected. Zoom with [email protected]
Questions? Email [email protected] or call 573-882-8189 and leave a message. An Osher staff person will call you back.
New to [email protected]? Read all about our program and semester offerings on the About Osher page.
Newsletter! If you are interested in receiving updates on the upcoming semester, subscribe to our newsletter:
Show/Hide

Subscribe to the Osher weekly newsletter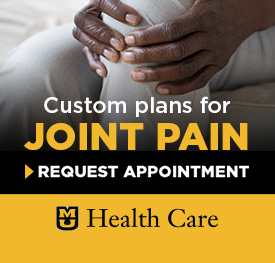 Dates for Osher's 2021–2022 Academic Year are the following:
Fall 2021 Semester (8 weeks): Sept. 13–Nov. 5, 2021
Winter 2022 Semester (4 weeks): Jan. 10–Feb. 7, 2022
Spring 2022 Semester (8 weeks): March 7–May 6, 2022
Summer 2022 Semester (4 weeks): June 6–July 1, 2022
Scholarships are available! For more information, see our scholarship information on the About Osher page.
Membership benefits
All three membership types include the following benefits:
Access to Friday "value-added" programming
Take part in any of the Osher Clubs
Joint membership in the Columbia Parks and Rec 50+ program
Which membership is right for me? Pick from the following three options:
Show/Hide

Premium Membership

Your best value – less expensive than paying a la carte for one class per semester!

Enroll in unlimited Osher classes, as space allows
Membership lasts the entire academic year (August 2020 to July 2021)
Gain MEMBERSHIP BENEFITS (above) for the entire academic year
Gain Premium-only perks!

Bring a guest along to the Brown Bag sessions and Friday films
Request an MU Libraries card for the entire academic year
Become eligible to serve on the Osher Advisory Council
Receive a printed invitation to the Robert G. Silvers Seminar and other events

Cost: The fees depend on which semester you join as a Premium member, as follows:

In fall, you gain access to unlimited classes for four full semesters. Fee: $240*
In winter, you'll have unlimited classes for three full semesters. Fee: $200*
In spring, the membership lasts for two full semesters. Fee: $140*
In summer, take unlimited classes for summer semester only. Fee: $100

*Premium members are required to pay a $10 reenrollment fee to return each subsequent semester during the current academic year.

Show/Hide

Semester Membership

Pay "by-the-course"

Enroll in classes in an a la carte fashion
Gain MEMBERSHIP BENEFITS (above) for the current semester only

Cost: $20 semester fee, plus individual course fees (from $20-$60)

Show/Hide

Basic Membership

The best option for those who intend to enroll ONLY in Osher clubs (no classes)

Gain MEMBERSHIP BENEFITS (above) for the entire academic year
Contact the Osher staff if you'd like to register as a Basic Member

Cost: $40 per year