What is the Osher Lifelong Learning Institute?
[email protected] is one of over 120 Osher Lifelong Learning Institutes found on the campuses of U.S. colleges and universities, from Maine to Hawaii and Alaska. Each provides a distinctive array of non-credit courses and activities specifically developed for adults aged 50 and older who are interested in learning for the joy of learning. The Bernard Osher Foundation provides support to [email protected] through its grants and endowments. The foundation's goal is to be "the best provider of education for adults over 50 in the United States."
The organization's mission is as follows: [email protected] is a lifelong learning program that provides a variety of noncredit classes and other educational, cultural and social opportunities designed for individuals age 50 and over, all for the joy of learning.
[email protected] currently offers more than 100 classes each year over four semesters during its academic year.
The goal of Osher is to create a learning community for participants who are age 50+, which provides many benefits:
Intellectual health impacts physical health.
Taking classes helps nurture your natural intellectual curiosity.
Learning can be fun!
Join Osher and take part in thoughtful interactions about topics of interest to you. Osher creates opportunities for socializing, networking and meeting interesting people. So what are you waiting for?
Check out our current semester
Curiosity never retires. If you have an active mind, love learning and are over 50, come join us!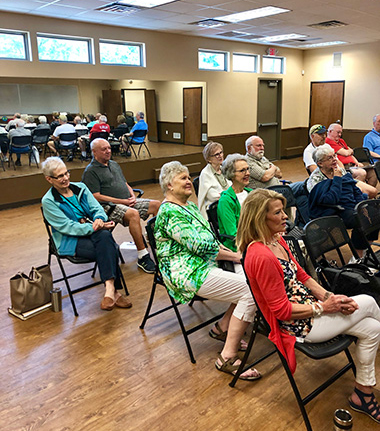 Classes are relaxed and informal. We share knowledge, spark ideas, inspire new thinking and promote friendships. We create opportunities for thoughtful interaction and nurture intellectual inquiry.
[email protected] offers over a hundred different courses in any given year, covering a wide range of subjects. These include the arts, science, literature, psychology, history, finance, technology, environment, politics and religion. We also cover topical subjects such as poetry, travel and current events.
Most Osher classes meet one time per week for 90 minutes each; some classes run for four weeks and others eight weeks.
Osher offers classes in online, in-person and hybrid format.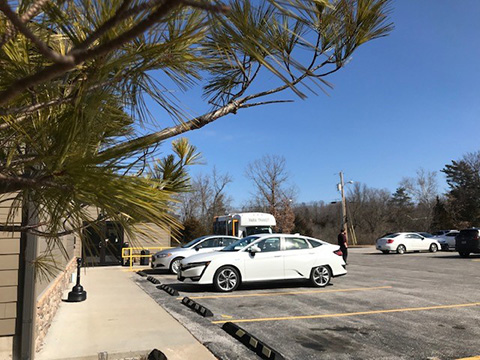 In-person classes (unless otherwise noted in our course catalog) occur at the Waters-Moss Memorial Wildlife Area, 1905 Hillcrest Drive, Columbia, MO 65201.