Welcome
See the resources module below to find events, publications and more!
Follow Camden County

Facebook
Job Openings

MU Extension has several job openings around Missouri as we extend our support network for counties.
View openings near you.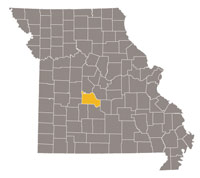 **NOTICE**
The University of Missouri Extension office is now open in our new location at 179 Business Rte. 5, Camdenton, MO 65020 (across from First Baptist Church on South 5 from the square). We are doing soil tests. Please wear a mask to protect you and our staff.
If you have a plant or insect to ID, please send a photo to [email protected] along with your question and contact information. We will call you with the information we gather.
To contact us by phone to register for upcoming workshops and/or inquiries: 573-346-2644 (Jan Schatz, Office Manager)
For assistance with program areas:
Show/Hide

Subscribe to the MU Extension in Camden County newsletter

Sign up to receive this monthly newsletter to receive information about upcoming programs, news and events, 4-H programming and more coming up in Camden County.
Use Tab key to loop through the section below. Press Enter or Space to enter content for each tab button. Press Esc key to exit and to go to the next section at any time.
Contact us
MU Extension in Camden County
179 Business Rte 5
PO Box 1405
Camdenton, MO 65020
Office hours:
8 a.m. to 4:30 p.m., Monday through Friday. Closed daily from noon to 1 p.m.
Description:
We are right across from the First Baptist Church on South 5.