Volunteer with VITA
Want to volunteer?

Fill out this form and a team member will contact you about training.
Save the date
Volunteer orientation is on Saturday, Nov. 11, 2023, at 10 a.m.
Tax preparation training will be Dec. 11–13 at 8 a.m.
State and local updates are scheduled for Dec. 14 from 2 p.m. to 4 p.m.
All training sessions will be hosted online, with recordings available afterwards.
The top four reasons people choose to volunteer with VITA
Help people in a BIG way

If it weren't for VITA, people might miss out on valuable opportunities. A volunteer explained how she met someone who did not know about the Missouri Property Tax Credit and helped her recover money for the past three years. "She was beside herself with appreciation and was so gracious." Other taxpayers have called VITA a blessing and said volunteers are, "a lifeline to people in the community."

Meet people and have fun

Volunteering with VITA can give you an opportunity to be social! Many of our volunteers have become friends. Volunteers have also said how much they appreciate building relationships with clients and being trusted to do their taxes year after year.

Exercise your brain

Strengthen your skills or learn something new. Volunteers receive training and certification. Instructor Andrew Zumwalt earned top ratings from volunteers last year with his funny and easy-to-understand approach. One person said, "I've attended training for 10+ years and this was by far the best!"

Earn continuing education credits

The VITA/TCE program can provide up to 18 credits for the following professionals: Enrolled Agents (EAs), non-credentialed tax return preparers (AFSP), and Certified Financial Planners (CFP). Attorneys and Certified Public Accountants could also qualify, depending on state licensing and/or national board requirements.
We appreciate the professionals that donate their time to VITA, but you don't have to be a tax expert to support our cause. We need people in many roles:
Are you friendly and outgoing? Greet taxpayers, answer questions, and return messages.
Are you good at dotting the i's and crossing the t's? Collect and organize paperwork.
Do you like puzzles and problem-solving? Prepare tax returns.
Are you a tech whiz? Coach people on how to use equipment and apps or analyze data.
Are you passionate about social justice? Empower people through financial capability.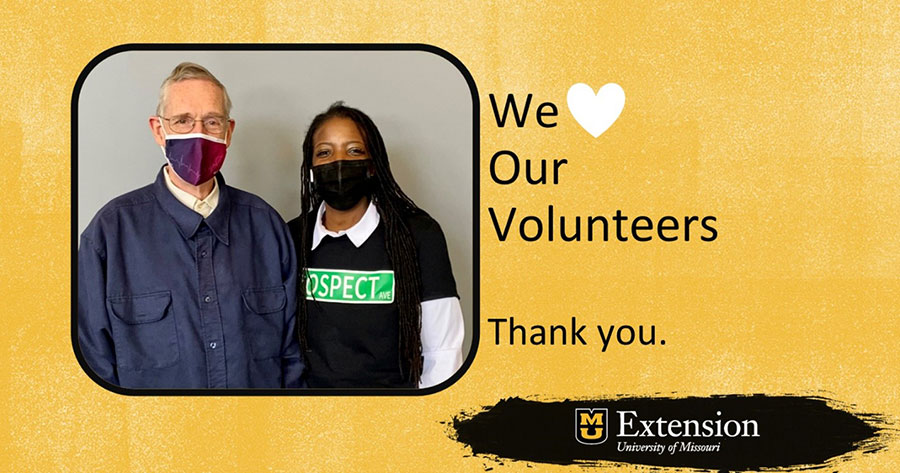 About MoTax: Missouri Taxpayer Education
The Missouri Taxpayer Education Initiative provides training and financial education to volunteers, who become certified by the IRS to prepare taxes. These services are provided for free to people in the community through the Volunteer Income Tax Assistance (VITA) and Tax Counseling for the Elderly (TCE) programs. For more information, visit www.kcmetrofreetaxes.org.
Our volunteers are extraordinary!
This year, there were 20 tax sites and more than 180 volunteers in the KC Metro Tax Coalition.
Since the end of January, they are on track to complete nearly 4000 tax returns.
If the average fee to prepare a tax return is $220, then our volunteers have saved people $770,000.