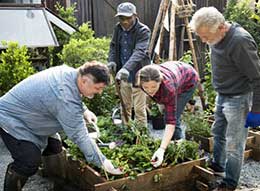 In-depth horticulture training for Missourians who wish to spread their knowledge of gardening.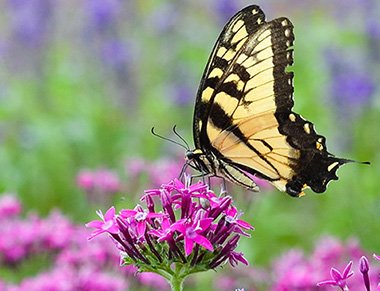 Learn about the relationship between pollinators and a healthy ecosystem.
Master Gardeners
Master Gardeners are trained individuals who enjoy learning and sharing their expertise with others. Our gardening backgrounds range from hobbyist to professional, from beginner to experienced, from young adult to senior citizen. The common bond is a love of gardening, learning and sharing.
After training, Master Gardeners serve as a resource with University of Missouri Extension to give county residents research-based answers to their gardening questions. The primary purpose of a Master Gardener is to volunteer, but members rate camaraderie and learning opportunities as important reasons for participating.
Lake Area Master Gardener chapter meetings
Monthly chapter meetings are held the second Tuesday of each month at the Willmore Lodge in Lake Ozark at 6:30 p.m. All are invited and encouraged to attend the meetings.
Journal your garden
The most challenging aspect of successful gardening just might be the difficulty recalling what worked and what didn't from year to year. Many gardeners believe the keys to successful gardening are getting your plans on paper first and keeping records. MU Extension's publication, MP928, From Seed to Harvest and Beyond: Garden Journal and Calendar, gives you an easy way to record your garden plans, observations and ideas.
This publication also includes year-round resources to guide gardeners at all experience levels. Written by MU Extension horticulture specialists who teach Master Gardeners, this publication brings you reliable and relevant information.
Scholarships available
The goal of the Lake Area Master Gardeners Scholarship is to provide aid to students of higher education in the area of horticulture, landscape design, environmental sciences, forestry, entomology, botany, agriculture, and other related fields. The amount awarded for the scholarship will depend upon club fundraising success.
Use Tab key to loop through the section below. Press Enter or Space to enter content for each tab button. Press Esc key to exit and to go to the next section at any time.