Council members are the youth voice of 4-H at the state level.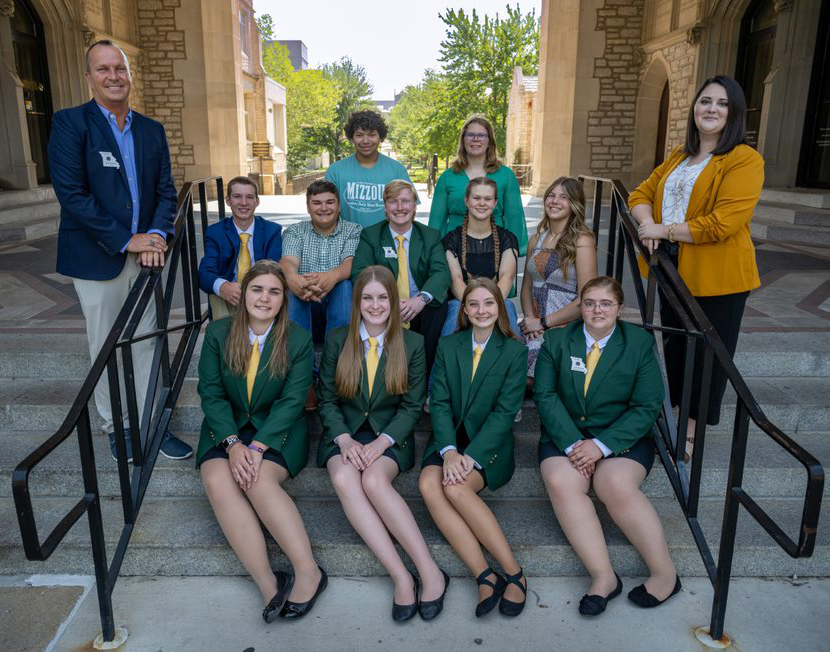 Pictured: Top row left to right: Sergio Mendoza and Emily Heins. Middle row left to right: Brad Coleman, Keon Engeman, Christian Siegel, Andrew Shelton, Jana Bruce, Ava Hughes, and Julianna Thrasher. Front row: Taylor Muench, Zoe Engelbrecht, Isabelle Allen, and Lily Rucker.
All Missouri 4-H'ers are represented at the state level by the State 4-H Council. Elected from each region at State 4-H Congress, Missouri's State 4-H Council works with county youth liaisons, assists in planning and implementing statewide 4-H programs, gives young people input on 4-H program and policy issues, and works to address the issues and concerns most important to Missouri 4-H youth.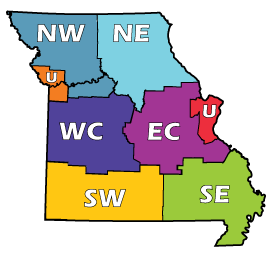 State 4-H Council directory
Executive Council
Zoe Engelbrecht
President

Keon Engeman
Vice president

Isabelle Allen
Secretary

Taylor Muench
Treasurer
Ava Hughes
Outreach Coordinator
Regional Representatives
Lily Rucker
Franklin County
East Central Region

Jana Bruce
Cass County
West Central Region

Saanvi Ramgounda
St. Louis County
Urban East Region

Emmalyn Schnieders
Clay County
Urban West Region
Emily Heins
Lafayette County
Northwest Region

Christian Siegel
Boone County
Northeast Region

Sergio Mendoza
Cape Girardeau County
Southeast Region

Andrew Shelton
Barton County
Southwest Region
Advisors
Brad Coleman
Field Specialist in 4-H Youth Development

Julianna Thrasher
Field Specialist in 4-H Youth Development