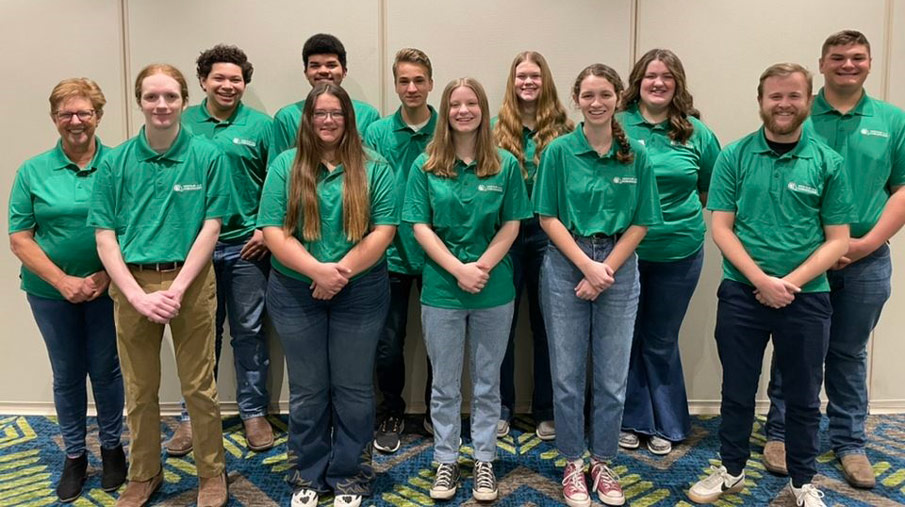 Back row, left to right: Sergio Mendoza, Talib Webster, Izzy Melchior, Janna Bruce, Molly Archer, and Christian Seagull. Front row, left to right: Lupita Fabregas, David Farr, Ashlynn Ball, Emma Schnieders, Kacie Wright, and Sean Eberle.
What is the Missouri 4-H Ambassador Program?
Missouri 4-H Ambassadors are growing leaders aged 14-18 who serve our state by representing Missouri 4-H throughout the year at county, regional and state events. The goal of this leadership role is to give them opportunities that will help them build skills required for elevated leadership positions like the State 4-H Council and future career paths.