Stanford's Youth Diabetes Coaching Program
Stanford's Youth Diabetes Coaching Program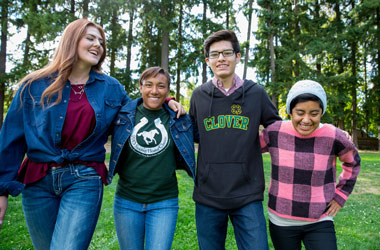 SYDCP students
CHEO is partnering with Missouri 4-H Center for Youth Development and Dr. Sonal Patil with MU Family and Community Medicine on implementing Stanford's Youth Diabetes Coaching Program (SYDCP) in Missouri. SYDCP is a research-based and innovative program that trains high school students to be diabetes coaches for a family members or community members with diabetes. Three high schools have implemented SYDCP in Missouri. All high schools and most community members found the program to be highly beneficial. In Missouri, diabetes is a major health issue, with an average of 12% of Missourians suffering from it. Both youth and adults are affected by diabetes. The SYDCP will help prevent the negative health outcomes and complications from diabetes by providing specific health education. Features of the Program include:
8-week training in diabetes knowledge and coaching skills to become lifestyle coaches for friends and family members
Buddy system of youth and adults for mutual support and encouragement to improve health
Pre- and post-study surveys of youth, adults, and post-study survey of trainers
Benefits for youth - students will gain knowledge on healthy meal planning, exercise, stress reduction, problem-solving, communication skills, action-planning to set and achieve goals, and will receive a certificate from Stanford University upon the completion of the program
If you are interested in bringing this program to your community or learning more, please contact us.