Follow Benton County

Facebook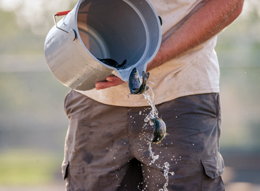 A community-based natural resource education and volunteer service program.
Important update related to COVID-19

As Missouri COVID-19 restrictions ease, MU Extension is resuming some face-to-face operations. Faculty and staff are delivering programs and services in our community while striving to follow CDC guidelines to keep you and ourselves safe. Please follow any guidance posted on this page or at our office. In the meantime, many events will continue to be delivered online and our list of public COVID-19 resources continues to grow to address your needs.
Until further notice, the Benton County MU Extension Center will be open 9 a.m.–12:30 p.m. and 1–4p.m. Monday through Friday with the following protocols in place due to COVID-19:
• At this time, we are not allowing individuals in the office. Please knock on the door or call during business hours. We ask that most business be conducted by phone at 660-438-5012 or email.
• If you must come in, you can only enter if you do not have a cough, temperature, sneezing or runny nose or you have not recently been sick. You will be required to wear a mask and maintain 6-foot social distancing. We look forward to assisting you. Please call and instructions will be given on how to proceed.
• Soil samples will continue to be accepted. If you need to drop off samples, please call to make arrangements.
If you have questions or need assistance, you may contact County Engagement Specialist in Agriculture and Environment Amie Breshears at 660-438-5012.
We bring Mizzou to you.
Through a network of county offices, the University of Missouri solves problems and engages with communities across all 114 counties and the City of St. Louis.
MU faculty, staff and elected council members, who live in your community, work with you to identify local interests and issues and then offer relevant programming and resources to meet the unique needs of you and your community.
Our job is to partner with communities to find solutions with credible, science-based information that will help you:
Grow safe and healthy food
Build and grow profitable businesses
Improve your health and relationships
Increase agricultural production
Update professional training in business, health and safety
Engage youth as valued, contributing citizens
Explore the MU Extension website and your county page to discover how MU Extension can enhance your life.
Use Tab key to loop through the section below. Press Enter or Space to enter content for each tab button. Press Esc key to exit and to go to the next section at any time.
Contact us
MU Extension in Benton County
100 W. Washington
PO Box 969
Warsaw, MO 65355
Office hours:
9 a.m.-12:30 p.m. and 1-4 p.m. Monday through Friday
Description:
The Benton County Extension Center is located at the corner of Washington and Commercial in downtown Warsaw.