Integrating wildlife habitats into agriculture production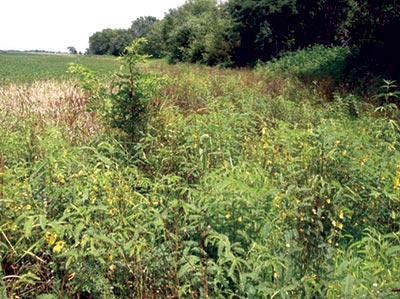 The enhancement of wildlife habitats can be integrated into your ongoing crop and forage production objectives.
In fact, diverse early successional plant communities within the agricultural landscape — characterized by native warm-season grasses, shrubs, forbs and annual weeds and legumes — provide food and cover for a variety of wildlife species, including bobwhite quail, mourning doves, grassland birds and cottontail rabbits.
But this type of habitat is in short supply on many Missouri farms.
Farmers today must plan and manage habitats to achieve their wildlife conservation goals and objectives. Read more about successfully creating and managing wildlife habitats to complement your agriculture production objectives in MU publications published on this website.