Co-parenting education
Learn how to support your children through the divorce process and work together effectively as co-parents.
Find class near you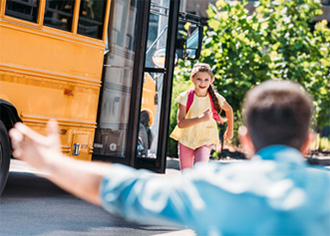 Parents who are divorcing or separating face unique challenges in parenting their children while living apart. The purpose of the Focus on Kids (FOK) program is to help parents learn how to nurture and support their children through the divorce/separation process, and to help parents develop ways to effectively work together as co-parents.
Conducted in cooperation with Missouri's circuit courts, the Focus on Kids program satisfies the Missouri law that requires parents who are divorcing and creating or modifying a custody order to complete an educational parenting program. It is important to check with the court in the county in which your case is filed to see if Focus on Kids is an option for you, and to find out which class format meets the necessary requirements.
Online course

Court permission is required to ensure that the online course is recognized as fulfilling any mandated requirement. Please follow the steps below to register and log in.

If you are having problems with the online course, please contact us at [email protected] or 573-424-0482.

To take the online course, you must first register with Focus on Kids. Once registered, you will receive a confirmation email with instructions and a link that you need to click to activate your account.

To return to the online course, log in with your email and password.

Face-to-face classes

Availability of in-person classes currently varies. Contact your local MU Extension center for further instructions.