Midwest Vegetable Production Guide for Commercial Growers: 2019
Editor's notes
The following abstract describes a publication that is available for purchase from Purdue University. To order it, please visit the Purdue Extension Education Store.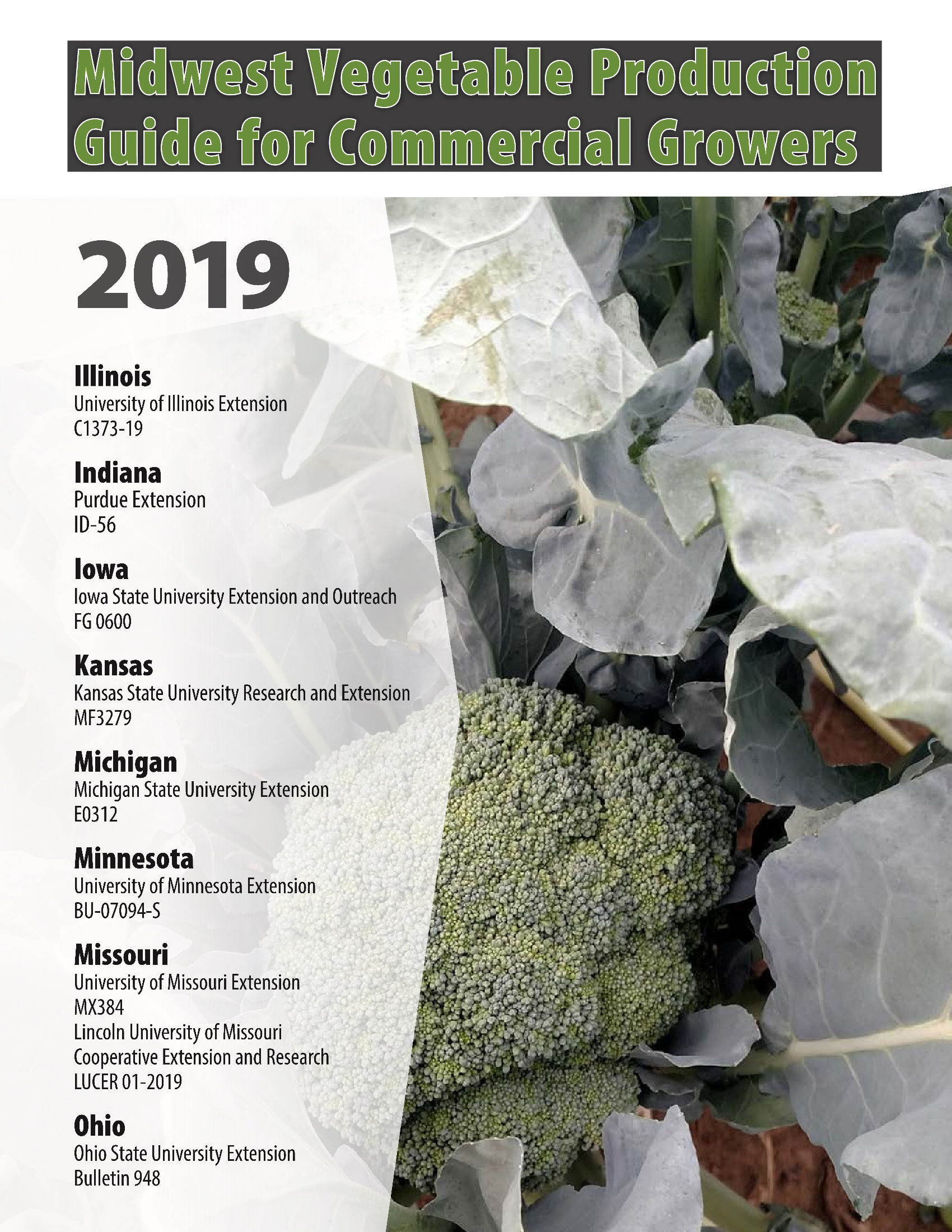 The 2019 edition of the Midwest Vegetable Production Guide for Commercial Growers is a collaboration of land-grant universities from eight states. It provides vegetable production information that is valid in the participating states for the current year. This includes fertility, variety, cultural, and pest management recommendations.
The participating states are:
Illinois — University of Illinois Extension
Indiana — Purdue Extension
Iowa — Iowa State University Extension and Outreach
Kansas — Kansas State Research and Extension
Michigan — Michigan State University Extension
Minnesota — University of Minnesota Extension
Missouri — University of Missouri Extension, Lincoln University of Missouri Cooperative Extension and Research
Ohio — Ohio State University Extension
This annual guide is a summary of currently suggested vegetable varieties, seeding rates, fertilizer rates, weed control, insect control and disease control measures for commercial growers. It provides recommendations for growers in Illinois, Indiana, Iowa, Kansas, Michigan, Minnesota, Missouri and Ohio.
To order the 2019 version from Purdue University, please visit Midwest Vegetable Production Guide.
Topics
Planting
Spraying
Cultivating
Harvesting
Storing
Varieties
Maturity dates
Handling
Storage life
Estimated yields per acre
Pages