Velvetleaf Management in Soybeans
Editor's note
The following abstract describes a publication that is only available as a downloadable PDF.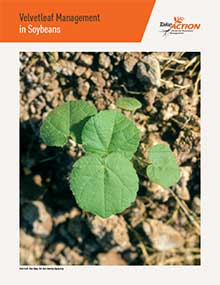 Velvetleaf — also known as elephant ear, buttonweed and butterprint — is a common weed species found in most fields throughout the soybean belt. It can be extremely competitive with soybeans and reduce yields by 25 to 40 percent. This fact sheet lists management practices that can aid in management of this herbicide-resistant species.
Published by the United Soybean Board