Palmer Amaranth Management in Soybean
Editor's note
The following abstract describes a publication that is only available as a downloadable PDF.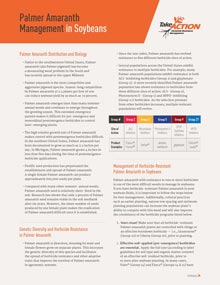 Native to the southwestern United States, Palmer amaranth (aka Palmer pigweed) has become a devastating weed problem in the South and has recently spread to the Upper Midwest. This fact sheet provides guidance on how to manage this difficult weed in your soybean fields.