Garden 'n Grow: Gardener's Notebook
Editor's note
The following abstract describes a publication that is only available for purchase.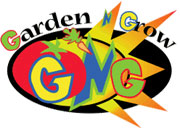 The Garden 'n Grow Leader Handbook (MP737) and Garden 'n Grow Gardener's Notebook (MP738) are publications designed to be used as curriculum for the Missouri Garden 'n Grow Program. The Leader Handbook contains 20 lesson plans (one for each week of the program), with activities to help children learn the basics of vegetable gardening while improving skills in math, science and language arts.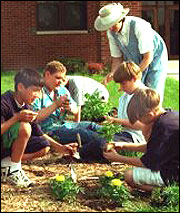 Each lesson has a clearly explained objective with detailed instructions and procedures. Lessons include crossword puzzles, vegetable planting guides, garden plot designs, daily observation checklists, recipes, weed and insect identification pages ... all presented in a fun, visually interesting way to hold the attention of young people and make teaching complicated concepts a breeze.
Topics
Seed
Weed
Bugs
Three sisters garden
Pistils
Petals
Pages
The Leader Handbook is 176 pages and the Gardener's Notebook is 76 pages. Both are wire bound with a sturdy, clear plastic cover to protect the books. And both are filled with colorful illustrations.