Emergency Management Handbook, 1st Edition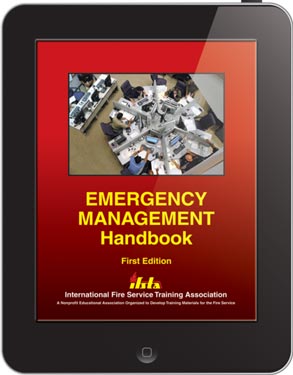 Editor's note
The following abstract describes a publication that is available for purchase as an e-book. See the "Add to cart" button on this page.

If needed, see the MU Fire and Rescue Training Institute tax-exempt ordering information and e-book details and policies.

E-book activation and access: Please allow up to two business days to receive your activation code and download link by email.
The first edition of the Emergency Management Handbook provides a framework on which emergency services can build a strong foundation for disaster and emergency management and homeland security in the 21st century. It addresses the requirements of NFPA 1600 as a starting point and builds on them to provide more information covering standards, rules, policies, regulations, presidential directives and laws. It particularly discusses interagency response in large-scale situations and in small-scale situations with big-scale implications.
Product specifications
Publisher: International Fire Service Training Association (IFSTA)
E-book specs
ISBN: 978-0-87939-542-1
For more information, see e-book details and policies.