Fire Inspection and Code Enforcement, 8th Edition Manual and Exam Prep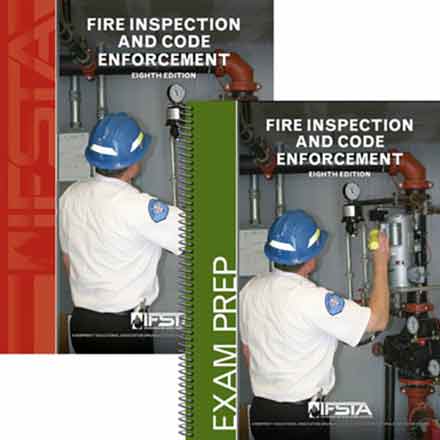 Editor's note
The following abstract describes a package that is available for purchase in print or on USB flash drives. See the "Add to cart" button on this page.

If needed, see the MU Fire and Rescue Training Institute tax-exempt ordering information.
Save up to 10% when you buy this package, which includes:
Use of the USB flash drive requires a Microsoft-supported version of Windows and the Adobe Flash Player, which is available as a free download.
Publisher: International Fire Service Training Association (IFSTA)