Integrating Agroforestry Practices for Wildlife Habitat
Editor's note
The following abstract describes a publication that is intended for print distribution or as a downloadable PDF. Please see links to the PDF file and ordering information on this page.
Dusty Walter
Technology Transfer Specialist
MU Center for Agroforestry
Robert A. Pierce II
MU extension wildlife specialist
School of Natural Resources
At the MU Center for Agroforestry, we believe that active and productive farms can also be managed to support a wide spectrum of wildlife species. With that in mind, the center has created a new Agroforestry in Action, in cooperation with Bob Pierce, MU Fisheries and Wildlife Extension Specialist. This publication gives landowners and farmers ideas on how to incorporate management of trees, shrubs and grasses with their current farm practices so wildlife will benefit. This publication provides information on white-tailed deer, eastern wild turkey, bobwhite quail, waterfowl and mourning doves, briefly describing the needs of each species and providing ideas on how agroforestry can be applied to help meet habitat requirements and improve the likelihood of a farm keeping populations of the desired wildlife. More information on any of the wildlife species can be found through the list of resources at the end of the document.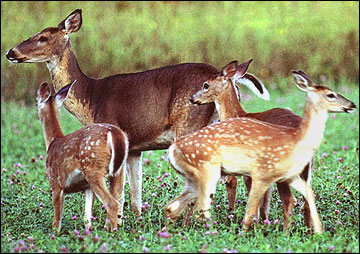 White-tailed deer prefer to use habitats with an abundance of forest edge, as opposed to large, dense areas of forest. Farms with small woodlots, forested riparian areas and woody draws mixed with crop fields provide excellent habitat for deer, and for this reason deer populations have thrived in agricultural areas.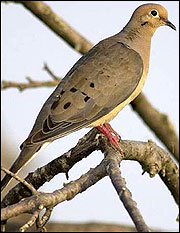 In all cases, the best management practices that serve to attract doves involve agronomic practices that provide waste grains on the soil surface following harvest.

Topics
White-tailed deer
Eastern wild turkey
Bobwhite quail
Waterfowl
Mourning dove
Habitat needs
Management guidelines
Agroforestry practices
Pages