Save the date for next year's State Congress: May 27-29, 2020
University of Missouri, Columbia, Mo.
Congress is designed for Missouri 4-Her's ages 14-19. The Missouri State 4-H Council plans and implements the event that is held on the University of Missouri campus.
Join us and enjoy:
Reduced registration fees – must be at least 14 years of age before January 1, 2020 – scholarships also available.
Networking with 4-H'ers from all around Missouri.
Career preparedness workshops.
Three days exploring University of Missouri's campus.
Meeting and interacting with the 2020-2021 State 4‑H Council members that represent your region
A banquet celebrating the 75th Annual Congress.
Registration for Chaperones and State Council members opens Feb. 15!
Registration for Delegates opens March 1!
Registration ends April 15 — late registrations will not be accepted.
State 4-H Congress Registration Book (PDF)
Show/Hide

Registration

Cost: $200
You can find registration information and register for State Congress through your 4-H Online profile.

Show/Hide

Opportunity Scholarships

A limited number of Opportunity Scholarships will be available for State 4‑H Congress in 2020. Each scholarship is $50.00. The balance of $150.00 is to be paid by the individual or local contributions. Opportunity 4-H Scholarship recipients are selected by the State 4-H Faculty from applications submitted by 4-H Youth Specialists.

Download the scholarship form, complete it, and return it to your local 4-H Extension Office for a signature by February 20th. The 4-H Staff member will forward it to the state office by February 24, 2020.

The 4-H Extension Offices will be notified of the recipients by February 27 and they will contact the recipients. The scholarship will be added to 4-H Online so that it may be accepted during the registration process, which will open March 1, 2020.

If a member has qualified for a Level 2 Scholarship they are not eligible for the Opportunity Scholarship.

Show/Hide

Lodging

Participants stay in the residence halls of the University of Missouri. Delegates are required to bring bed linens, blankets and towels. Please read the Expectations and Regulations for Youth Camps (PDF) from Residential life before attending.

Show/Hide

Meals

Meals are served by the University of Missouri cafeteria. Meal time schedules will be printed in the program.

Show/Hide

Advanced registration

Check with your county office for local due date.

Counties, please adhere to the state registration deadline of April 15 in order to permit sufficient time to confirm workshops with instructors and youth.

Show/Hide

Qualifications of delegates

All delegates must be 14 years of age before January 1 of current program year. Eligible members may attend more than one State Congress, unless prohibited by local county policy.

Show/Hide

Insurance

All regularly registered delegates and leaders are covered by an accident and health insurance policy effective from the time individuals leave home until they return home. The cost of the insurance is included in the registration fee.

Show/Hide

State officer and regional representatives

Each program planning area will elect four regional representatives at State 4-H Congress. Officers are selected by the entire delegation.

Show/Hide

Sponsors

The Association of Missouri Electric Cooperatives, Inc., Missouri Corn Growers Association, Monsanto Company, Marla Tobin, M.D. (4-H Foundation Trustee), Marty Hoffmeister Ahrens (State 4-H Council President (1990-91), and Aaron and Erica Baker (Aaron is a past State Council President) provide costs over and above the delegates' registration fees.
Congress sponsors: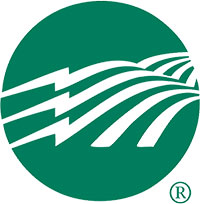 Association of Missouri Electric Cooperatives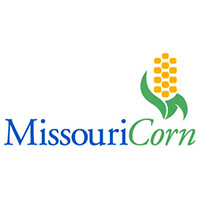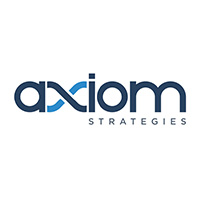 Individual sponsors:
| | |
| --- | --- |
| Aaron and Erica Baker | Justin and Marty (Hoffmeister) Orris |