Mid-America Trade Adjustment Assistance Center
About TAAC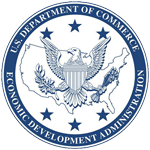 Mid-America Trade Adjustment Assistance Center (TAAC) administers TAAF, a federal program funded by the U.S. Department of Commerce's Economic Development Administration (EDA). TAAF's mission is to boost American manufacturers' ability to compete in a global market of less expensive foreign competition to expand markets, strengthen operations and increase profitability, thereby increasing U.S. jobs. Mid-America TAAC implements this mission by providing technical assistance and cost sharing improvement projects with manufacturers negatively impacted by import competition.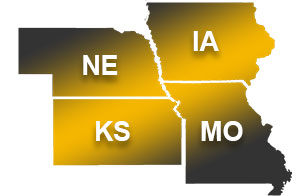 The Mid-America Trade Adjustment Assistance Center is sponsored by the EDA and is a partnership of the MU College of Engineering and MU Extension's Business Development Program (BDP).
Mid-America TAAC provides assistance to manufacturing firms in four states: Iowa, Kansas, Missouri and Nebraska.
National impact
Since 1974, TAAF has helped thousands of U.S. manufacturers strengthen and solidify their competitive positions and prosper in the global marketplace. Mid-America TAAC clients have increased net sales and employment greater than 10 percent while participating in the TAAF program.
Despite its low cost, TAAF has a large footprint. A total of 530 firms received assistance through the TAAF program in 2018. In sum, these firms employed almost 35,713 workers at the time they entered the program, and generated annual sales of more than $6.6 billion.
Firm cost-share is significant. Client companies received $7.9 million in TAAF assistance during 2018 and contributed another $4.3 million to undertake business improvement projects. The TAAF program thus provided $12.2 million in assistance to firms.
TAAF assists small manufacturers. All firms certified last year were manufacturing firms with an average size of 102 employees and $20 million in sales.
The program has a major impact on participating firms. Only 4 TAAC clients went out of business or were sold in 2018 — a survival rate of 99 percent. This is particularly impressive given that firms must have declining sales and employment to qualify for TAAF.
Firm performance is strong. Recent TAAF graduates improved their sales, employment and productivity by an average of 43, 23 and 16 percent respectively while in the program.
The program's impact on firms is long-lasting. EDA tracks recent program participants and reports on firm performance two years following TAAF completion. Two years after completing the program, TAAF graduates added more jobs, on average, than other manufacturers. They also grew sales by an average of 18 percent since leaving the program.
TAAF supports exporting. Almost one-fifth of all projects approved in new recovery plans last year were explicitly designed to help firms increase export opportunities (19 percent).
(Source: Report on TAAF program in EDA's FY2018 annual report to Congress)
To get help
Contact us at 816-666-9420 or contact us via email.