Missouri Economy Indicators
Recent issues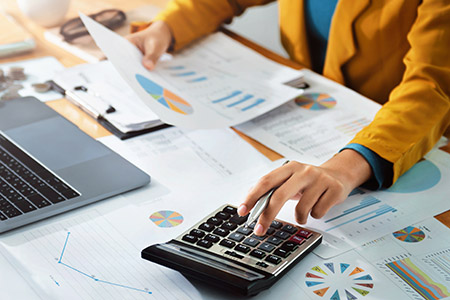 A recent U.S. Census survey showed that 27% of Missouri small businesses expect to need financial assistance in the next six months – driven largely by COVID-related economic disruptions. Small business financial health has varied widely throughout the past year, rising throughout summer then falling in the fourth quarter. Financial health may improve in the coming months, however, given the passing of an additional federal COVID-related stimulus bill. Explore financial health by industry, and find resources for understanding how the second round of COVID-related stimulus may help your small business.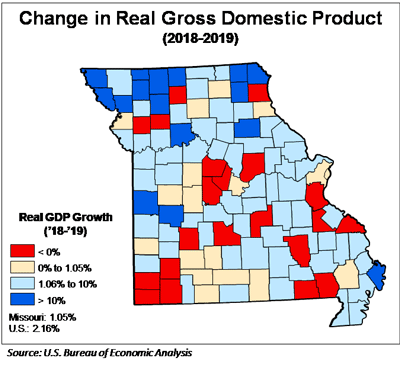 In 2019, Missouri had a $328.4 billion economy — the nation's 22nd largest. GDP growth within Missouri is uneven, but the state's largest metro areas drive its economy. This brief highlights recent GDP growth trends, and the economic contributions made by different counties throughout the state.
Missouri's unemployment rate has declined to a pandemic-era low 4.6%, but the effects of the pandemic on Missouri's workforce are not being felt equally across the state. Declines in labor force participation and employment, and increases in unemployment, have been much more substantial in Missouri's metropolitan counties compared to nonmetropolitan counties over the past year. Explore how the impacts of the recession are being felt across Missouri's workforce, and which of Missouri's metropolitan areas are faring relatively better.
---
---
Missouri Economy Indicators webinar
Title: MO Economy Indicators — Updates on the State of Our State's Recovery
Presenter: Alan Spell, Assistant Extension Professor
Date: Dec. 2, 2020, 10 a.m.