Missouri Economy Indicators
Recent issues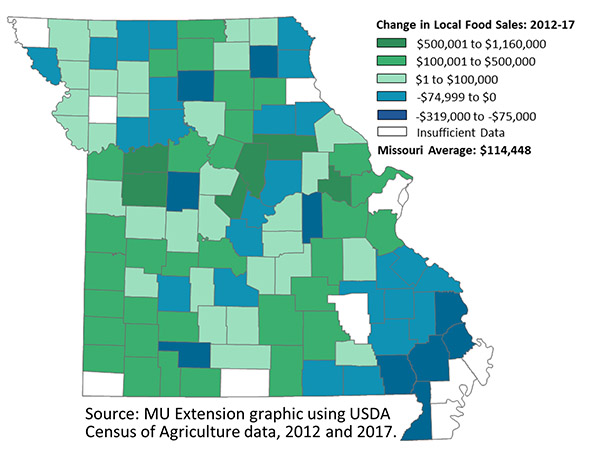 In 2020, 147,307 farmers nationwide produced and sold $9 billion of local food — a 3% increase in total sales from 2015. Of these sales, 33% originated from direct-to-consumer transactions, 21% from retailers and 46% from institutions and intermediaries. The majority (57%) of U.S. farms marketing local food directly to consumers operated in metropolitan counties. Roughly four in five farms making direct sales sold all their food within 100 miles of their farms.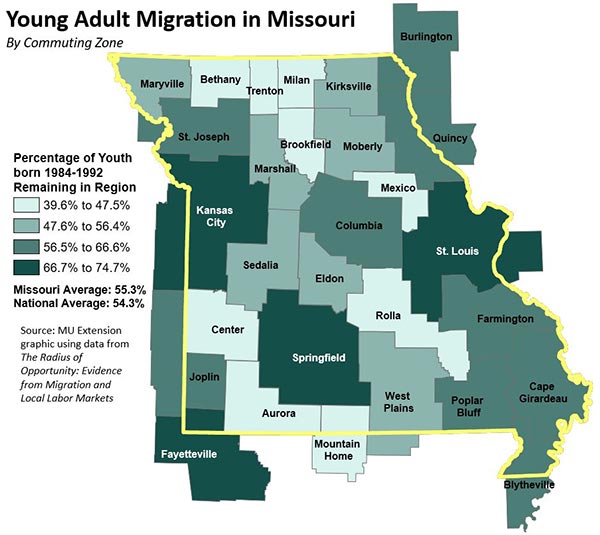 80% of young adults born between 1984 and 1992 migrated less than 100 miles from home. Factors including parental income, race and population density affected choices to move a long distance or stay close to home. Black and Hispanic individuals and individuals from low-income families were more likely to stay close to home.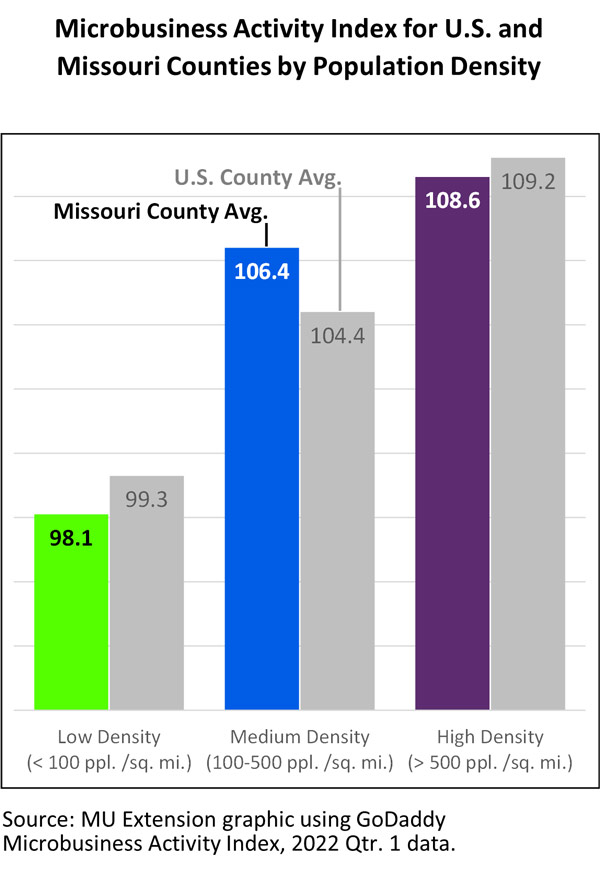 Of all microbusiness owners, 40% are fully employed by their microbusinesses, but 36% have full- or part-time jobs elsewhere. In first-quarter 2022, Microbusiness Activity Index data show Missouri's low- and high-density counties had slightly below average microbusiness activity when compared to similar U.S. counties. However, Missouri's medium-density counties had higher levels of microbusiness activity compared to the U.S. average.
---
---