Missouri Economy Indicators
Recent issues
Missourians commute less miles than the average American, but the industry and location of work influence those distances. Lower-paid Trade Service workers have longer distances to commute than employees in other Missouri sectors. In October 2023, 25% of Missouri households reported someone working from home at least one day a week, up from 23% from a year earlier.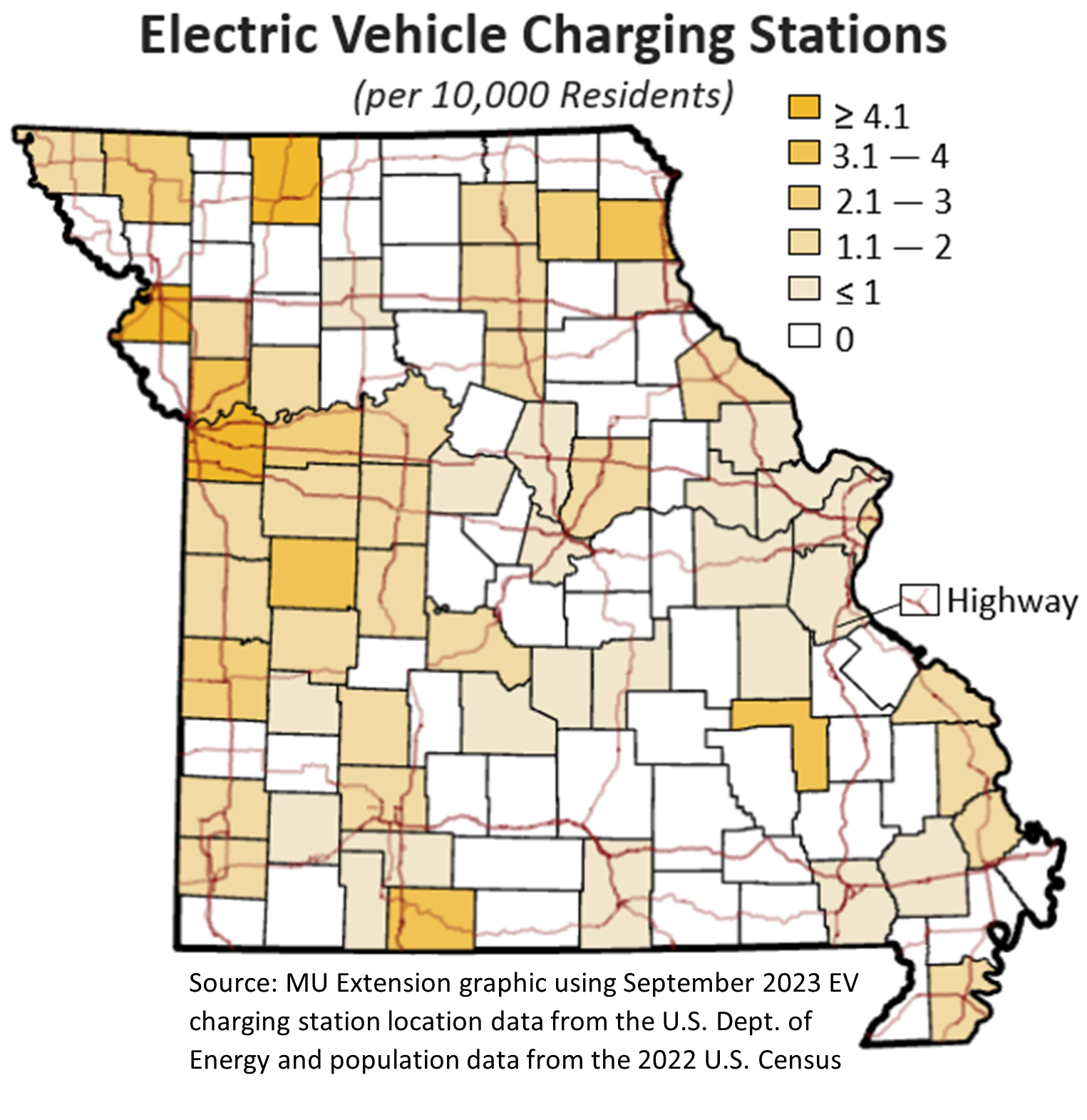 With nearly 18,000 registered EVs, Missouri ranks 25th with just under half of one percent of the nation's total EVs. Missouri and Kansas lead the Midwest in the deployment of EV charging infrastructure per capita. Both states contain more charging stations per 10,000 residents (1.7) than the national average (1.6). They also have the region's highest share of charging outlets per 10,000 residents (3.6), although both trail the national average (4.3).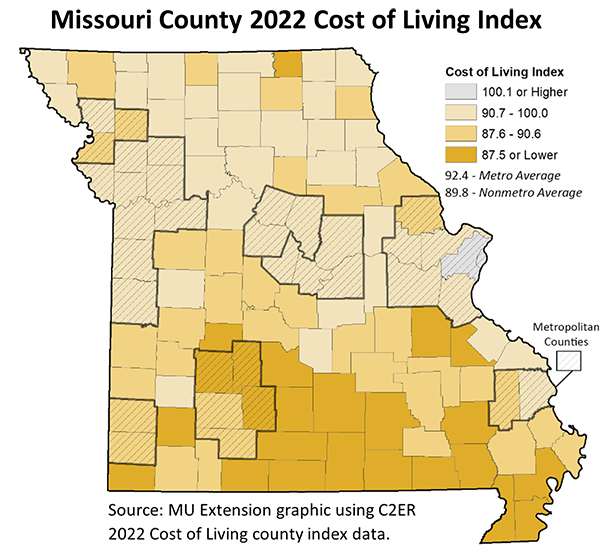 Most industry wage growth falls short of inflation. Leisure and hospitality wages grew the fastest, but still have the lowest average wages in Missouri. The cost of living for residents was around 90% of the national average in 2022, meaning that Missourians generally pay 10% less than the average American for goods and services.
---
---