Missouri Economy Indicators
COVID-19 series
Since the novel coronavirus, or COVID-19, pandemic emerged as a global health concern, many efforts have focused on containing and treating the disease. States and municipalities must also manage how to reopen their economies. This Missouri Economy Indicators series highlights data and resources that businesses and policymakers can use to navigate this evolving situation.
---
Selected issues
Missouri Economy Indicators, Issue 15: Business Applications and Churn — Oct. 19, 2020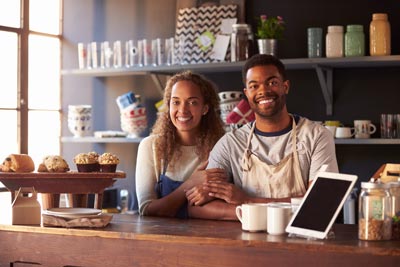 Even in difficult economic times, entrepreneurs see opportunities and start new businesses. In the first 40 weeks of 2020, Missouri had 5.9% more applications filed to start new payroll businesses than the same time in 2019. But past survivability data suggests that about half of those businesses will close within five years. Although the pandemic has been particularly hard on restaurants, business churn data from previous years provide additional insights into which sectors typically experience higher turnover activity. The accelerated churn of businesses during COVID-19 may look different from the past, but that history provides context for understanding future business growth trends.
Missouri Economy Indicators, Issue 14: Small Business Financial Health – Sept. 28, 2020
Missouri small business revenue has begun to recover since COVID-related disruptions this spring, but how has overall firm financial health changed? Business cash on hand is one measure to watch from the weekly U.S. Census Pulse Survey. The percent of Missouri small businesses, with three or more months cash on hand, has increased from 17% in late April to 27% by early September. Additional measures from the survey suggest that in the coming months, many Missouri small businesses may be in a better financial position than neighboring state firms.
Missouri Economy Indicators, Issue 13: Online Job Postings — Sept. 14, 2020
Online job posting trends show new weekly postings declined sharply in late March. New job postings are rising, but they are not yet back to their pre-pandemic levels. For instance, in the week ending Sept. 5, 2020, Missouri had 13,350 new job postings — down roughly 13% from mid-February. These trends are consistent throughout the state, as trends in job postings were similar in the St. Louis and Kansas City metro areas and the balance of the state. Comparing job postings data from summer 2019 to those in summer 2020 shows how the pandemic has affected different Missouri industries. Some industries such as truck transportation have experienced growth, while others such as restaurants and bars are still recovering from the substantial job losses they experienced in March and April.
---
---
Missouri Economy Indicators webinar
On Dec. 2, Alan Spell, assistant extension professor with MU Extension's Exceed — Regional Economic and Entrepreneurial Development program, will present an update of the state of our state's recovery in an Engaging 4 MO webinar.
Title: MO Economy Indicators — Updates on the State of Our State's Recovery
Presenter: Alan Spell, Assistant Extension Professor
Date: Dec. 2, 2020, 10 a.m.
Register: Online