MyActivity Pyramid for Kids
MyActivity Pyramid video
Be physically active 60 minutes, up to several hours every day. Use these suggestions to help meet your goal.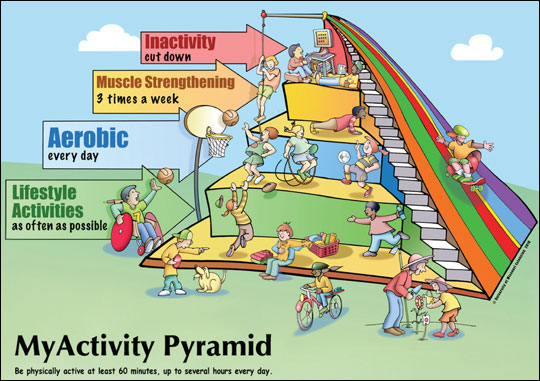 Lifestyle activities
As often as possible
Play outside
Help with chores
Take the stairs
Pick up toys
Walk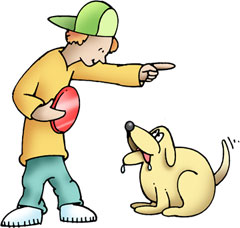 Aerobic
Every day
Dance
Skateboard
Tag
Ride your bike
Martial arts, like karate
Sports

Ice or field hockey
Basketball
Swimming
Tennis
Soccer
Muscle strengthening
Three times a week
Tug-of-war
Rope climb
Pull-ups
Sit-ups
Push-ups
Muscle-strengthening exercises help your bones get stronger so you can run and play.
Inactivity
Cut down
Screen time (TV, computer, video games*)
Sitting longer than 60 minutes
Instead of watching sports on TV, go outside and play a sport!
* Video games that require physical activity may count toward your 60 minutes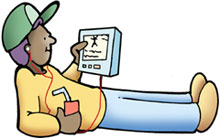 Find your balance between food and fun
Move more. Aim for at least 60 minutes every day.
Walk, dance, bike, rollerblade — it all counts. How great is that!