4-H Camp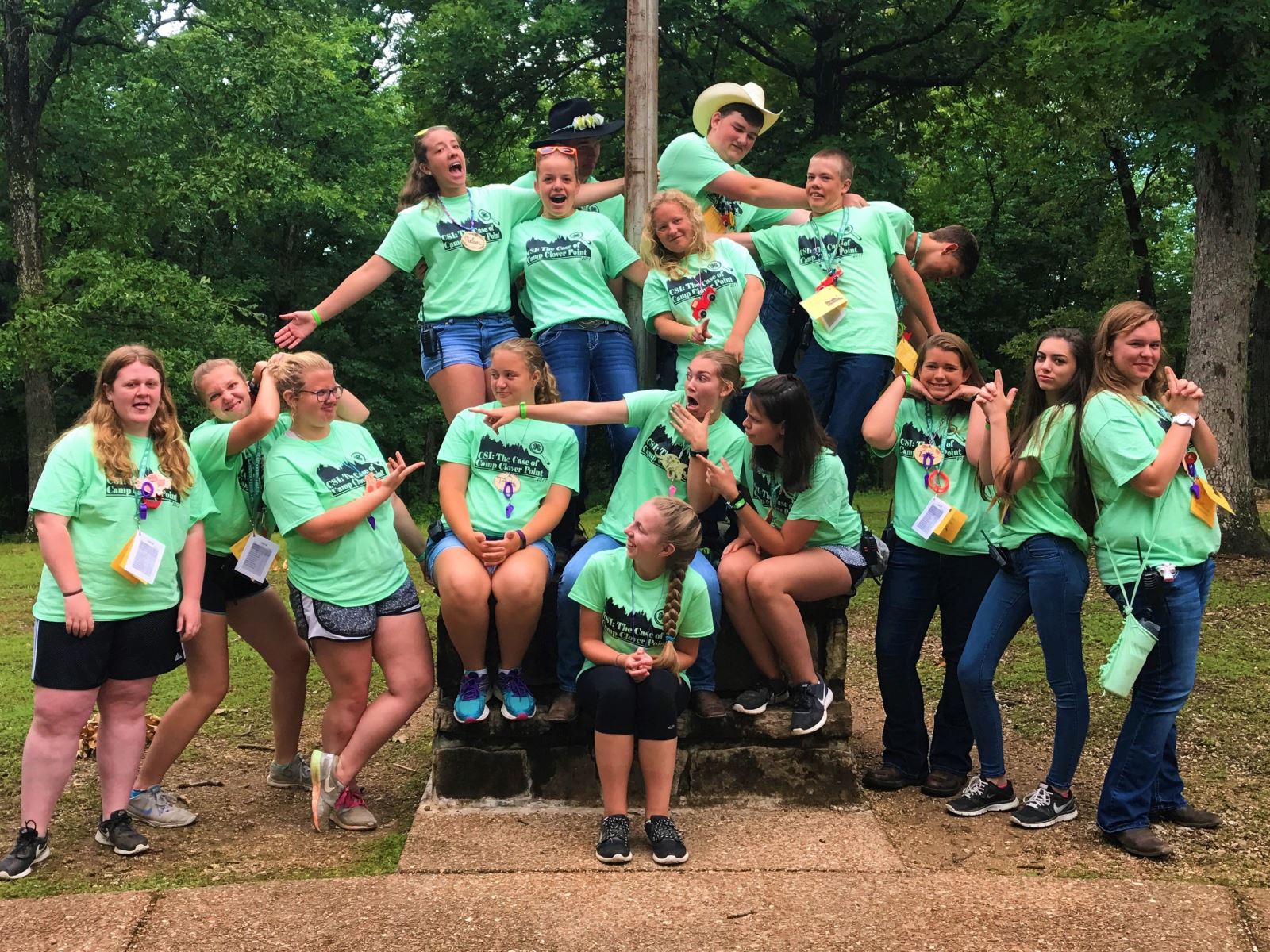 4-H camp is a great experience for 4-H members. 4-H camp has a rich history and tradition in Missouri. 4-H staff have conducted camps for more than 60 years. Historically, 4-H camps were some of the original users of the group camp facilities found in Missouri state parks, and today many 4-H camps still use them.
4-H camp programs offer a variety of camping experiences:
Residential Camps for one or more nights
STEM and Arts & Crafts
Community Service
Camp Fires
Teamwork Activities
Traditional 4-H Camp
Together we'll explore the exciting opportunities of 4-H! We'll navigate the confidence course, paddle a canoe, shoot archery, and make traditional crafts to take home. We'll also enjoy our old camp favorites like swimming in the lake, evening recreation activities, line dancing, and of course, campfires!
Camp Counselor Application - Spring
Being a camp counselor is an opportunity for 4-H members age 14-18 to attend camp and give back to younger 4-H members. With that being said, we encourage all interested 4-H members to complete the camp counselor application. Camp counselor status comes with responsibility. Although camp is a fun and rewarding experience for counselors, it is still a job to help create positive camping members for 4-H youth. Counselors will be selected through an application and interview process, this will be a positive learning experience for the counselors as well as help us create an effective leadership team.
Shooting Sports Camp
This is a three-day camp designed to explore the world of 4-H Shooting Sports including archery, air pistol, and air rifle. Whether you are currently enrolled in a shooting sports project or want to learn more, this camp is for you. State certified 4-H Shooting Sports instructors will lead the way. Spots are limited so complete the application below today so save your spot at shooting sports camp.
Canine Camp
This camp is designed for the dog lovers at heart. Bring your dog to camp and be ready to train it to great heights, all while enjoying the camp traditions such as swimming, canoeing, and campfire. Kids and dogs at all skill levels are welcome!