Neighborhood Leadership Academy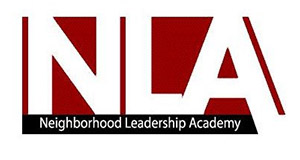 Today's communities are dealing with a great deal of uncertainty. However, the demand for trained leaders is undeniable. Recent events have further exposed the depth of the divisions that exist in our communities. The Neighborhood Leadership Academy (NLA) is looking for passionate individuals from across Missouri who want to be more involved in addressing local issues and improving their communities.
In order to reach and connect people from across the state, NLA is delivered live online, with engaging activities, thoughtful group discussions, guest presenters, case studies, videos, and other interactive elements. Regional cohorts serve to deepen the connections and support between class members in close proximity to each other.
NLA consists of 10 sessions held in the fall of each year, September to November. Classes meet one evening a week. A class delivered in Spanish may be available beginning in 2023.
For more information, contact Tish Johnson at [email protected] or 573-445-9792.