Sugar vs. Saltines Poster
Editor's note
You can order printed copies of this poster by selecting the "Add to Cart" button.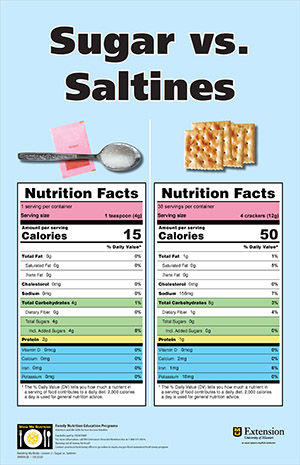 This 11-by-17-inch poster provides Nutrition Facts labels for a packet of sugar and a serving of crackers. It is used as an aid to help teach students about the information on a Nutrition Facts label. It is one of five posters designed to be used with the Show Me Nutrition, Third Grade curriculum.
Topics
Nutrition
Nutrition Facts label
Sugar
Added sugar
Healthy eating
Label reading
Pages