State 4-H Teen Conference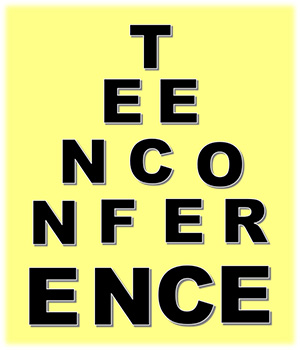 March 21-22, 2020, Columbia, Mo.
Going to Teen Conference?
Be sure to check the email acocunt listed in your 4HOnline profile for all you need to know!
Description
Teen Conference is a fun-filled, two-day event for ages 11-13, planned by your State 4-H Council to promote belonging, independence, generosity and mastery by
building confidence with a trip away from home in a safe and fun environment,
creating opportunities to make many new friends from across Missouri,
growing leadership skills through quality learning experiences,
connecting youth with positive older teen role models, the State 4-H Council, and
finding out about exciting future opportunities that await as a 4-H teenager.
Important dates
December 9, 2019 through January 31, 2020: Registration Open, via 4-H Online.
February 2-9, 2020: Late registration period ($50 late fee)
February 10, 2020: Registration closed.
Registration on-site is not available: All youth must be pre-registered.
Cost
$169 (for youth sharing a bed with a friend they select), or
$199 (for youth who prefer their own bed).
For more information regarding Teen Conference, please contact your county 4-H office or Bradd Anderson, State 4-H Youth Development Specialist.