State 4-H Teen Conference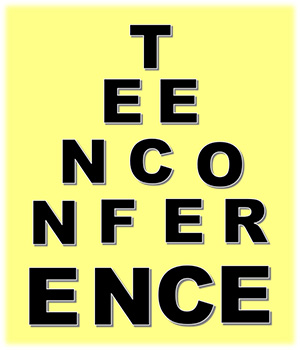 Teen Conference 2021: 2020 Vision – Hindsight is 2020
June 1-2, 2021, Virtual
Description
Teen Conference is a fun-filled, two-day event for ages 11-13, planned by your State 4-H Council. This event is focused on:
exploring sparks related to projects in STEM, Healthy Living, Civic Engagement and Leadership,
creating opportunities to make many new friends from across Missouri,
growing leadership skills through quality learning experiences,
connecting youth with positive older teen role models, the State 4-H Council, and
finding out about exciting future opportunities that await 4-H teenagers.
Important dates
March 1 - April 22, 2021: Registration open, via 4-H Online
April 23-30, 2021: Late registration period ($15 late fee)
May 1, 2021: Registration closed
No registrations will be accepted after May 1, 2021.
Cost
Registration is $50.

Registration covers fees, our virtual platform and a special box that will be delivered to each attendee before the event. This box will include a t-shirt, sunglasses, workshop materials and some other fun surprises!

Opportunity Scholarships are available for youth who will not receive a Level 2 Scholarship for Teen Conference 2021. These applications are due February 22nd, so be sure to fill one out today!
For more information regarding Teen Conference, please contact your county 4-H office or Samantha Brandeberry, State 4-H Educator.