Dairy Cattle Judging Contest
Show/Hide

Contest information

Any youth member who has passed his/her 8th birthday and has not passed his/her 22nd birthday before August 1, 2016, is eligible to participate in this event provided he or she has not previously been a member of a winning state 4-H or FFA Dairy Cattle Judging Team.
There will be three divisions: 8-10; 11-13; and 14-21. The 8-10 Division will consist of youth which shall be 8 by August 1 and not 11 by August 1, 2016. The 11-13 Division will consist of youth which shall be 11 by August 1 and not 14 by August 1, 2016. The 14-21 Division will consist of youth which shall be 14 by August 1 and not 22 by August 1, 2016.
All desiring to enter should report by 8:00 a.m. to the Donnelly Arena to register for this contest.
No communication will be permitted between the contestants during the contest.
Each contestant will be required to place four to six classes, composed of four animals each and to give oral reasons on two to three classes which shall be designated as oral reason classes.
Twelve minutes will be allowed for placing and an additional eight minutes will be allowed on each reasons class.
Each contestant will be graded on the basis of 50 points for placing of each class and 50 points each set of reasons given.
Based on total points, the four contestants with the highest numerical scores will be awarded rosettes for each division. Other contestants will be awarded gold, silver and bronze ribbons according to the merit or placing of individual scores.
There will be cash awards of $15-1st, $10-2nd, $5-3rd for high individuals in Guernsey, Holstein, Jersey, Brown Swiss, Ayrshire and oral reasons judging in the 14-21 Division.

Cash awards are provided by: Missouri Holstein Association, Missouri Guernsey Breeders Association, Missouri Jersey Cattle Club, Missouri Brown Swiss Cattle Breeders Association, Missouri Ayrshire Association, Fallenleaf & Probert Dairy

Show/Hide

Contest resources
Contest results
2021 results are included in past results.
Pictures from 2021 contest: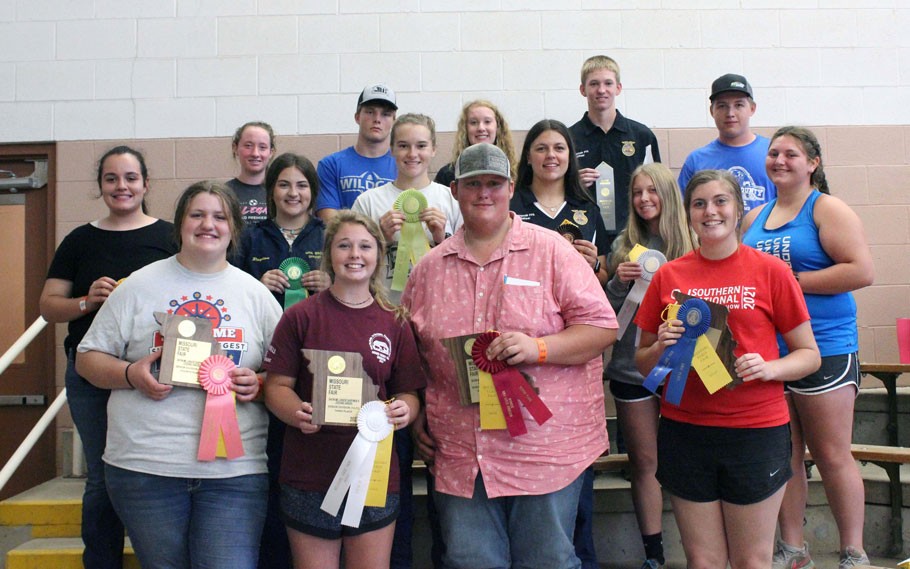 Top senior judges, front row left to right: Molly Archer, fourth; Lila Wantland, third; Logan Archer, second; Whitney Yerina, top individual
Second row: Libby Shaver, Payton Nix, Adeline Dickerson, Ella Fischer, Emma Parrigon, Maria Vedder
Third Row: Addison Tharp, Case Melzer, Payton Rodgers, Reed Phillippe, Eliah Nisbett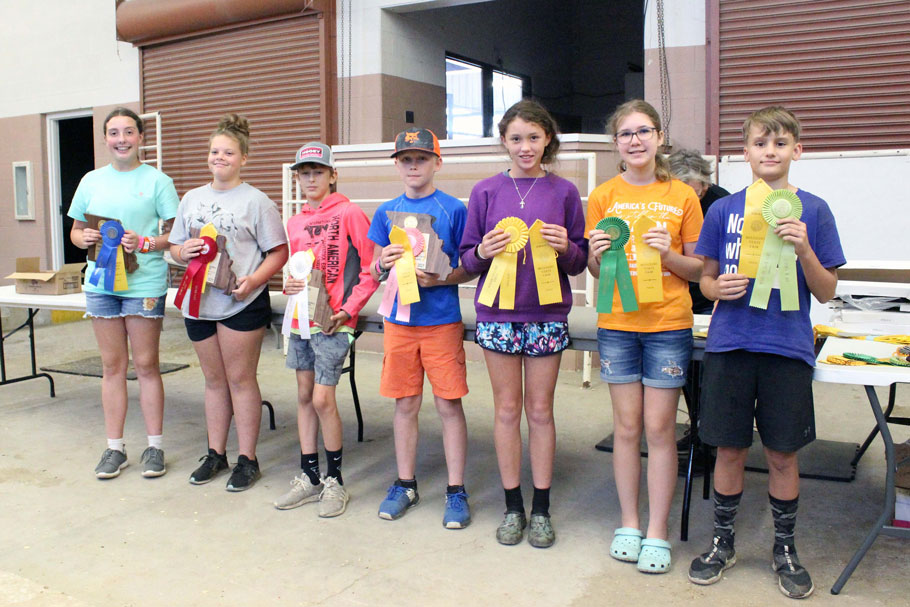 Top intermediate judges, left to right: Sophia Geppert, top individual; Sammi Justice, second; Tyson Droste, third; Colton Nisbett, fourth; Raylee Couch, fifth; Teagan Hardy, sixth; Charley Dickerson, seventh.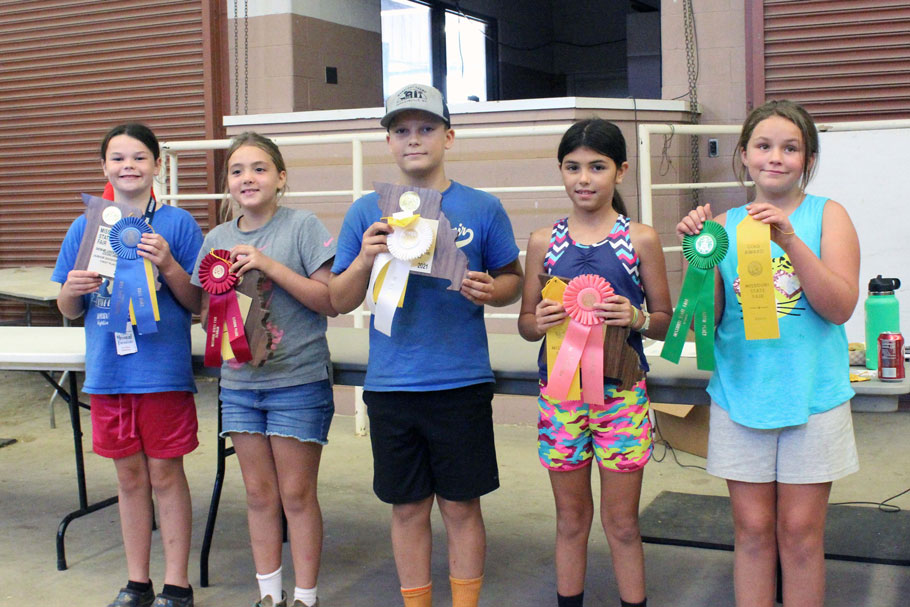 Top senior judges, left to right: Harper VanZyverden, top individual; Emma Coleman, second; David Melzer, third; Ellery Couch, fourth; Jami Diehl, sixth. Not pictured, Diesel Dixon, fifth.