4-H Sportfishing State Event
Saturday, June 25, 2022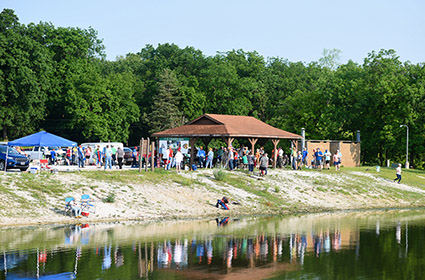 Location: Little Dixie Lake Conservation Area
Registration: April 15–May15 in 4-H Online
T-shirts (optional): Must be ordered by May 1 (optional purchase in 4-H Online). T-shirts are available only through advance ordering. You may order these with your registration. Sizes available are youth large, adult small, adult medium, adult large and adult XL (all $12 each), and adult 2XL-3XL (for $14 each).
Activities for the day include:
Fishing Derby
Skill-a-thon
Educational Session by MU Limnology Lab
Service learning project
If you have questions, please contact Maria Calvert.