2023 Missouri 4-H Equine Tour
Dates: May 21–27, 2023
Registration: Feb. 1–Apr. 1 in 4-H Online
Open to youth ages 14-18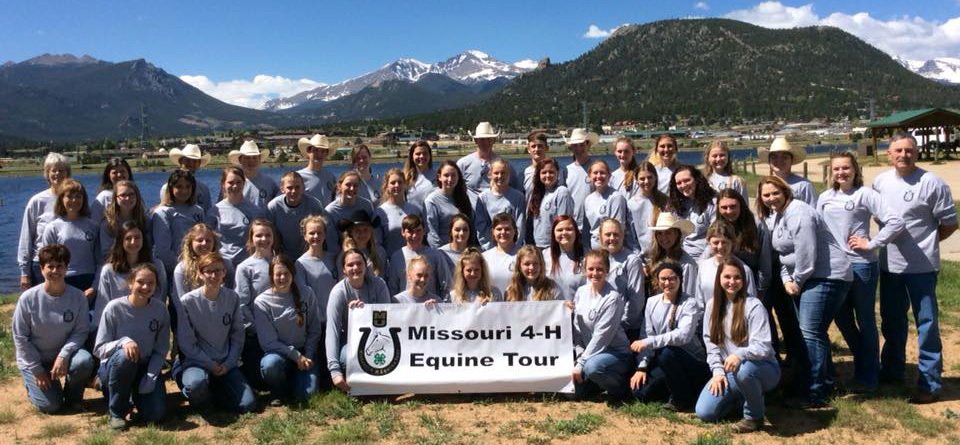 4-H teens dreaming of an equine-related career will want to participate in the Missouri 4-H Equine Tour. The 2023 tour will travel to Oklahoma and Texas to explore the equine industry present in those areas. Highlights of the trip include stops at the Breeder's Invitational, Remington Park, the National Cowboy and Western Heritage Museum, the Fort Worth Stockyards, visits to colleges including Missouri State University, Oklahoma State University, and Texas A&M, and much more!
"As a Missouri 4-H alum who spent seven years in the program and is about to graduate college with a degree in equine science, I can't recommend the Equine Tour enough. My experience on the tour confirmed for me that if I followed my interests, there would be a place in the industry for me, because the horse world is as broad and varied as you can imagine. The classes I have taken in college would fit me well for jobs in equine publications or working at a therapeutic riding program - two fields I got to see up close and personal on the Equine Tour. This trip is a worthwhile way to get a glimpse of your future career!"-

Kate Wright, Senior, Judson College, Communcations, Spanish, Equine Majors
Make your plans now to be in the winner's circle! The $850 tour fee includes charter bus transportation, tours, hotels, most meals, tour t-shirt, and other associated costs. The fifty tour seats typically fill prior to the April 1 deadline, so make sure to register asap! For questions, contact Maria Calvert.