EXCEL: EXperience in Community Enterprise and Leadership
Since 1984, nearly 8,000 people in more than one-third of Missouri's counties have participated in local EXCEL leadership development programs.
EXCEL is a process, not a pre-packaged program. It is tailored to individual community needs and resources. What distinguishes EXCEL programs from other approaches to leadership development is the program's flexibility and its focus on local control, inclusiveness and the future of community governance.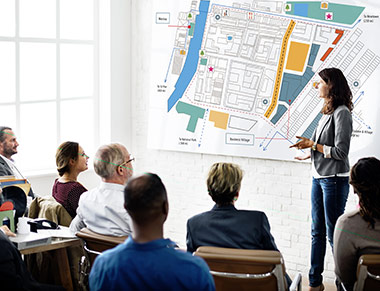 EXCEL programs have addressed:
Local and state government and associated service systems
Economic development and taxation
Infrastructure
Environment and natural resources
Cultural heritage and tourism
Demographic trends. Many rural Missouri communities have experienced ongoing net population losses
Education
Health, human services and access to quality local health care
Arts, leisure, recreation and other quality-of-life issues.
Communities investing in EXCEL programs see new and younger people running for public office, more involvement in community activities and organizations, heightened community appearance and better functioning boards and commissions.
For more information, please contact: Claire Wolff