Eating From the Garden curriculum
A nutrition and gardening program for fourth- and fifth-grade students
Editor's note
The following abstract describes a publication that is only available for purchase. This item is currently being updated and will be available for purchase soon. For more information, contact Sarah Wood.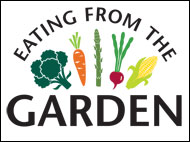 The Eating From the Garden program helps kids improve their eating habits by giving them a green thumb.
Eating From the Garden provides research-based information to high-needs youth in schools and community programs. Through nutrition and gardening activities, Eating From the Garden hopes to increase consumption of fruits and vegetables. With help from area partners and volunteers, the program also promotes healthier food choices, gardening knowledge and physical activity.
There are 13 lessons, recipes and games.
Curriculum three-ring binders are not included and need to be purchased separately.
Topics
Gardening
Nutrition
Fruits
Vegetables
Physical activity
Pages
Original author: Karen Elliott, former Nutrition Specialist