Western Heritage and Cowboy Shooting
Have fun today and step into the past!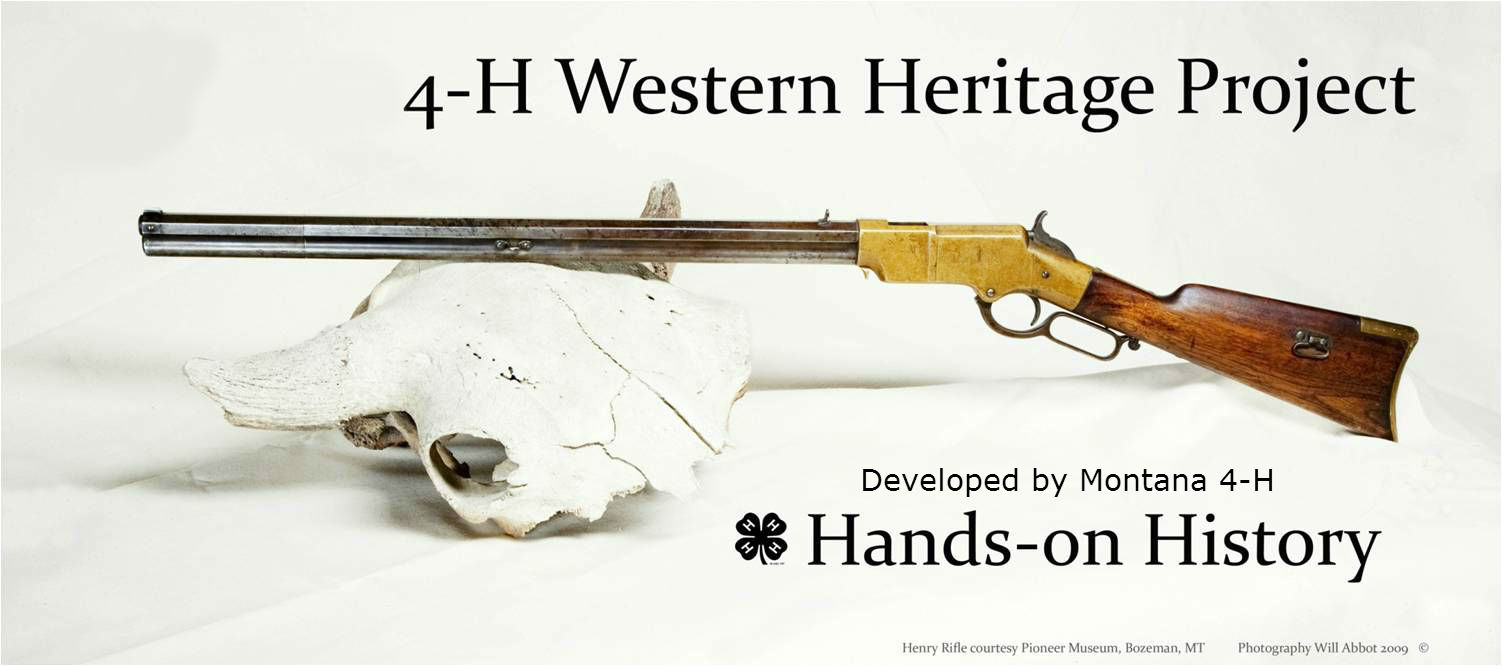 The Old West
When: 1860-1900
Where: West of the Mississippi
Who: Cowboys, outlaws, pioneers, bankers, ranchers, sod busters, schoolmarms, buffalo hunters, undertakers, lawmen, railroaders, scouts, miners, native Americans, former soldiers, gamblers, entertainers, etc.
The 4-H Western Heritage Project combines a study of the Old West with a different type of 4-H shooting — western action shooting. The purpose of this project is to provide an avenue for 4-H members and adult leaders to experience the lifestyles and cultures of the American frontier during the period of 1860-1900 through a living history approach to learning while instilling the concepts of gun safety and personal responsibility.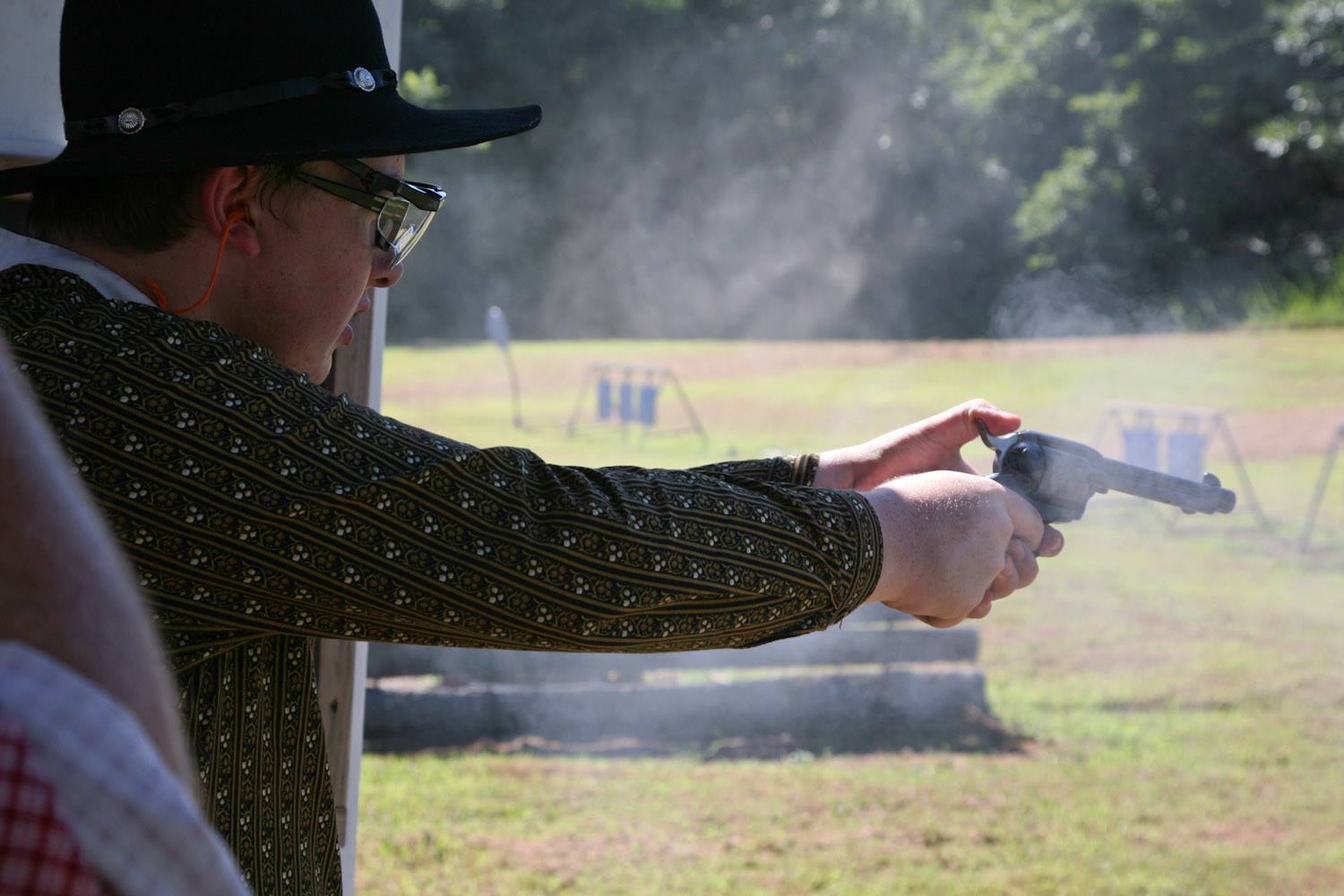 Project goals and purpose
The learning and application of safe firearm handling.
Preserving and gaining an appreciation for the heritage of the Old West within the time period of 1860-1900.
Living history education through the use of historically accurate firearms, clothing, and accessories
Encourage interest in American history that will lead to personal research and increased knowledge of the Old West.
Missouri 4-H age guidelines
9-10 year-olds
Rimfire rifle only
Previously completed 1 year of 4-H Rifle (air or smallbore)
11-13 year-olds
3 guns - Rimfire rifle, Rimfire pistol/revolver, & Shotgun (.410 – 20 – 16 - 12)
14 and up
3 guns – Rifle, revolver & shotgun
Rimfire OR Central-fire (.38 - .45 – etc.)
Western Heritage and Cowboy Shooting Contest
Dysart Memorial Shooting Complex in Marshall, Mo
September 7–8, 2019
Registration
Deadline is August 15, 2019 through 4-H Online.
$60 registration fee - Fee includes all noon and evening meals. Ammo provided for .22, .38, .45 & shotgun (12, 20, .410)
$10 — Per Meal cost (noon and evening) for parents, siblings, other guests. (When youth participant registers, there will be option to indicate guests – and pay for everyone…at time of youth registration. No adult or guest registration required.)
4-H Western Heritage project competition will consist of 3 areas. A 4-H member is expected to keep with "The Spirit of the Game" must compete in all 3 areas.
Cowboy Action Shooting - 50 percent

Timed event (quickest wins)
Steel targets (hit or miss)
Penalties given for misses, safety violations and procedural mistakes – which adds to the time.
Two divisions in Senior competition: Rimfire and Central-fire

Period Clothing/character development - 25 percent
Western Knowledge quiz/test - 25 percent
Warm-up & Workshop Details (PDF)