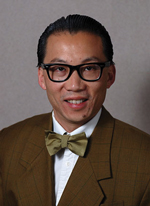 P.E., Professor, J.D.

E2505 Lafferre Hall
Columbia, MO 65211
He is a professor at the University of Missouri where he teaches graduate and undergraduate courses and conducts research. He is the director of the construction management programs. His research areas include smart work zones, highway safety, intelligent transportation systems, simulators and virtual reality, autonomous and connected vehicles, smart cities, sustainable transportation modes, accessibility, legal issues, and construction management. He has obtained research funding from programs such as NCHRP, ACRP, SHRP2, NSF, U.S. DOT, FHWA, AGC, U.S. DoED and several state DOTs.
Carlos Sun has specialized in transportation engineering for over 30 years.