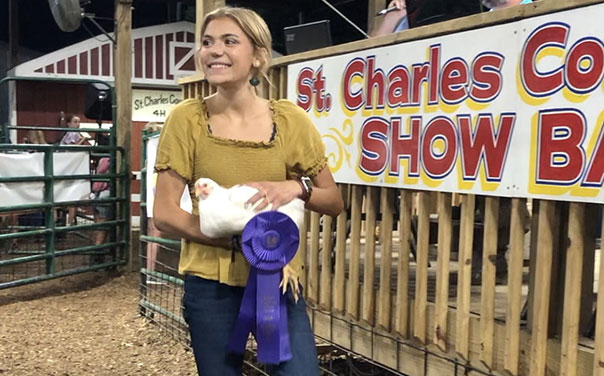 Kahlil Gibran once shared, "Education sows not seeds in you, but makes your seeds grow." The love of agriculture was planted in 4-H alumni and Mizzou freshman Emma Bauer at an early age on her farm in St. Charles, Missouri. In between Emma's 4-H paths of growing vegetables in her garden and caring for her chickens, Emma nurtured dreams of studying Animal Science with the goal of becoming an animal nutritionist.
"4-H has opened my eyes to see the world in new ways and, most importantly, it has introduced me to my biggest passion in life. Without it, I can confidently say that I would not be the young, driven woman that I am today," Emma said. "4-H was the gateway that helped me find myself and see my future. Take every opportunity that this organization has to offer and allow the impact to drive you to achieve your most desired aspirations."
Emma is the 2022 recipient of the Janelle Downing Memorial 4-H Scholarship through the Missouri 4-H Foundation. The scholarship was established in 1998 by the family and friends of Janelle Downing, a Missouri 4-H volunteer who passed away at an early age from cancer. This scholarship is awarded annually to a 4-H alumni attending Mizzou majoring in Animal Science or Veterinary Medicine.
Connecting youth to higher education is a fundamental role of the 4-H program, and your gift in support of the Missouri 4-H Foundation Scholarship Fund is an investment in the future of Missouri 4-H members and their dreams of pursuing their educational goals. Your support today helps the seeds of inspiration grow to provide Opportunity For All!
Go back
Donate to These Funds Today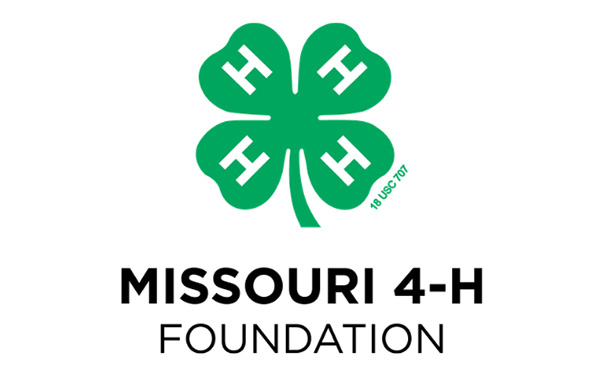 Let us help you give to support MU Extension