Comparative Analysis of the Industrial Hemp Industry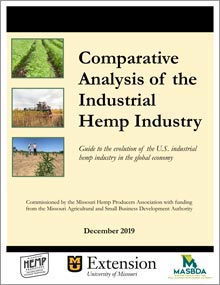 Editor's note
The following abstract describes a publication that is only available as a downloadable PDF.
This report is a guide to the evolution of the U.S. industrial hemp industry in the global economy. It begins with an overview of the hemp industry in the U.S., Canada and the rest of the world. Then it provides snapshots of industrial hemp developments in selected states.
Topics
U.S. industrial hemp industry
Canadian industrial hemp industry
Rest of world industrial hemp industries
Examination of selected U.S. states
Pages