Quail-Friendly Plants of the Midwest
Beggar's lice
Desmodium spp.
Sticktights, Ticktrefoil
Forb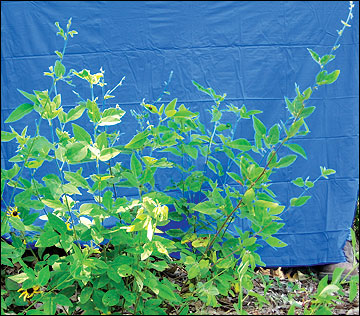 Desmodium leaves consist of three leaflets.
Rob Chapman, Missouri Department of Conservation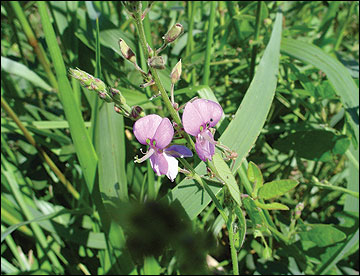 Desmodium flowers resemble those of most other legumes.
Scott Sudkamp, Missouri Department of Conservation

Description
Anyone who has walked through a patch of weeds, open woods or prairie in the fall has encountered beggar's lice. The triangular seedpods are covered with dense hairs that cause them to stick to clothing. During the growing season, Desmodium can be recognized by the divided leaf and pink flower.
Bloom period
May to August
Use by bobwhites
These native legumes are an important food for bobwhites in the fall, found in nearly all quail crops. Legumes tend to attract many insects during the growing season, making them an excellent component of brooding habitat as well. Nineteen species of Desmodium are known to occur in the Midwest.