Fire Officer Certificate Program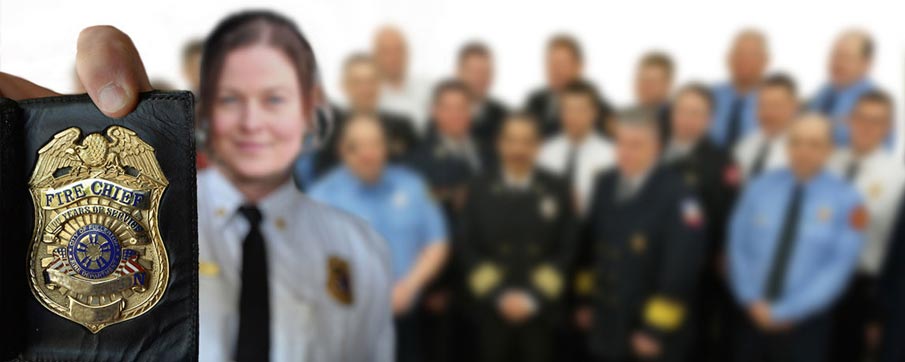 Established in 2002, the Fire Officer Certificate Program provides a structured delivery of curriculum and academic rigor for individuals who wish to further their professional development without the time and expense of traditional college classes. This program has been developed and evaluated to ensure it provides knowledge and information regarding the responsibilities expected for current or aspiring company officers. Two-thirds of the required courses are approved by the American Council on Education and meet their standards for academic credit hours. These approved courses may be transferable at your local educational institute pending their approval.
Benefits of the program
Online and blended courses with greater access and more availability
Regularly scheduled classes
Save time and money on travel and overtime
Simplified requirements
Assists in the promotion of company officers
Offers continuing education for company officers
Curriculum is applicable to fire science degrees
How to enroll
Complete the Fire Officer Certificate Program application.
Pay the $150 program fee.
Program fee does not include required course enrollment fees or textbooks.
Apply online now Download application (PDF)
How to graduate
Participants must complete the required courses totaling 288 hours of instruction within three years to graduate.
Prerequisites
* Required prior to the program.
** Required prior to taking Fire Officer I.
Required courses
Courses are linked once they become available.
Company Officer Strategy and Tactics (Online)
Emergency Services Leadership (Online)
Emergency Services Management (Online)
Fire Officer I* (Blended)
Fire Officer II* (Blended)
Fire Service Science (Online)
Principles of Emergency Services, Safety and Survival (Online
Principles of Fire Prevention and Protection Services (Online)
Simulated Incident Management for First Arriving Officer (Traditional)
* Fire Officer I and Fire Officer II may be substituted with an International Fire Service Accreditation Congress (IFSAC) or ProBoard completion certificate.
Course fees and textbook requirements apply and will vary by course and delivery format.
Online courses are instructor-led and completely online; they are available within a defined delivery period.
Blended online courses are a combination of online instructor-led and a traditional classroom delivery.