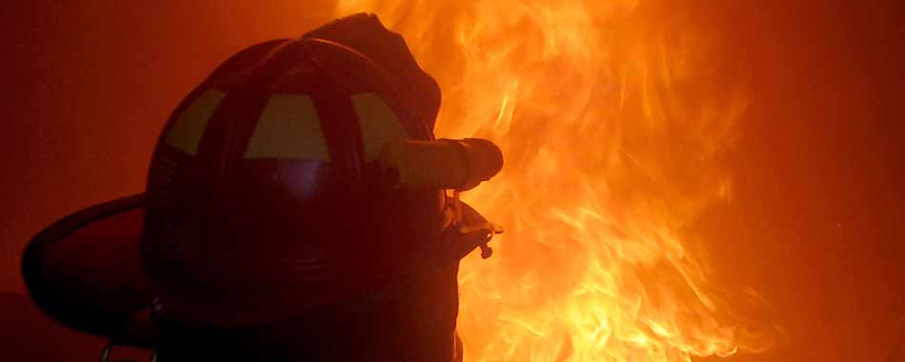 MU FRTI offers a full-range of programs from beginning firefighting through executive leadership programs for chief officers. As you review the list of courses, you will notice programs in apparatus driving and pumping, live firefighting, a complete series of incident command, hazardous materials and technical rescue training programs as well EMS programs for first responders, EMTs and paramedics. You will also notice that the Institute has a wide variety of programs for company and chief officers as well as instructor development. Finally, our aircraft rescue firefighting program and mobile prop allow local airports to train at their site using their own equipment while saving hundreds of dollars per person in travel costs.
The Institute is one, if not the only, state fire training program in the country that includes an emergency management and exercise and evaluation program. With the events since 9/11 the integration of fire service functions and emergency management is imperative.
Throughout the years one of the hallmarks of MU FRTI has been nonbiased, qualified faculty. Each of the program areas at MU FRTI is managed by specialists with expertise in their certain field. These individuals have also been active practitioners in their subject area and maintain their professional certifications at various levels.
Curriculum developed by MU FRTI meets national and state standards, federal statutes or regulations, if applicable and includes a stringent review process by appointed technical expert committees as well as an academic review of adult learning principles using curriculum specialists and advisers. Depending on the nature of the curriculum, MU FRTI programs are vetted through various national or state entities as appropriate for certification, continuing education credit, and/or academic accreditation. Some of these reviews may include the Missouri Division of Fire Safety/Training and Certification, Peace Officers and Standards Training (POST), Missouri Bureau of EMS and American Council on Education (ACE).
The Institute is a proponent of learning methodologies that better integrate firefighter technical training, academic education, and state/national certification(s) to create a congruent training/educational system for fire service personnel.
If you do not see a program that meets your need, MU FRTI can design a site specific program or assist in finding national speakers to meet your need. With all of the programs we have available, we are as close as one organization can be to one- stop-shopping for emergency response training in Missouri.