College transition and retention
Missouri College Advising Corps mission is to empower missouri students to go to college and succeed — the succeed language depicts our commitment to our advisees' successful transition to college and persistence for completion, particularly through the critical first year.
As part of the retention and completion strategic goal, the Missouri College Advising Corps has a full–time College Transition and Retention Coordinator who:
Assists our college advising program component in preparing our advisees during their senior year of high school and by providing advisees the knowledge and tools to make a successful transition to and persist in college.
Provides support and guidance to our advisees entering the freshman year of college and ensures that they are aware of and utilizing campus support services for their continued success in college.
Facilitates and oversees the College Connections Center that combats summer melt in Kansas City. The College Connections Center provides FREE one–on–one advising over the summer to any college–bound students and their families going to ANY COLLEGE in the fall. Counselors at the Center are trained to advise students on all processes related to college planning, admissions, and financing.

The College Connections Center is specifically designed to assist students who may otherwise fall victim to "summer melt", the phenomenon that up to 40 percent of students who are college–bound upon high school graduation do not actually enroll in college in fall.
Students receiving advisement during the summer between high school and college are projected to enroll in college at a rate of 5 to 14 percent greater than those not receiving advisement during summer.
Since Missouri College Advising Corps added the transition and retention component in July 2013, the coordinator has worked with college freshman enrolled in MCAC partner schools at University of Central Missouri, University of Missouri (MU), Missouri University of Science and Technology, and Metropolitan Community College-Penn Valley.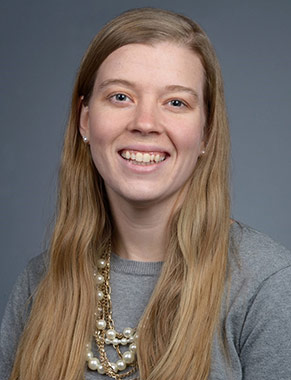 Brittany Cleek is from House Springs, Missouri and received her B.A. in Interdisciplinary Studies in 2014 and two Master's degrees in Social Work and Public Health in July 2017 — all from Mizzou. Brittany has experience with youth across the age spectrum from working with kids as young as infants all the way up to teenagers and young adults. She previously served with Jumpstart, a supplementary preschool and AmeriCorps program, where she held multiple roles over six years. She also worked for the Wyman Teen Leadership Program in St. Louis, MO where she helped youth boost their confidence and make postsecondary plans. Brittany also loves sports — playing and watching — as well as walking her two dogs, Hercules and Molly, and spending time outside being active.
Brittany is excited to draw from her own experiences as a first–generation college student to help empower youth and young adults to successfully transition into college and complete their degree.