Purpose of the National College Advising Corps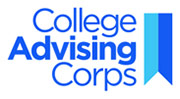 "The National College Advising Corps (NCAC) seeks to bring talented, enthusiastic college advisers to every community that wants them and to every student who needs them. Through a nationwide consortium of colleges and universities, the corps aims to increase the number of low-income, first-generation-college and underrepresented students entering and completing higher education. By placing recent college graduates as college advisers in high schools, our programs work in communities across the country to provide the advising and encouragement that students need to navigate college admissions."
Purpose of the Missouri College Advising Corps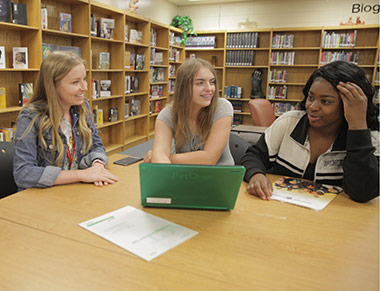 The mission of MCAC is to empower Missouri students to go to college and succeed and its overarching goals are to:
Help students and their families see college completion as an attainable goal.
Provide information to students/families about and assistance with college planning, application and financial aid processes.
Increase college enrollment among students in partner schools, particularly among first-generation-college, low-income and underrepresented students, and provide them with the knowledge and tools to persist and graduate from college.
In accordance with the college admissions cycle, college advisers provide the following services to students and their families:
Meet one-on-one and in small groups with students, and intensively with seniors to help them research and identify multiple best-fit postsecondary institutions;
Make classroom or workshop presentations focused on the college planning, admissions and financing processes and advise and provide information to family members;
Organize campus tours to a variety of colleges and universities so that students can envision themselves as a college student and determine what type of institution best suits their needs. Tours include students in grades 9-12;
Organize campus rep visits and ensure that students participate;
Assist with FAFSA completion so that students meet deadlines to qualify for financial aid and scholarships;
Lead ACT preparation sessions; help qualifying students arrange for registration fee waivers; and assist with ACT registration;
Help students complete admissions and scholarship applications and review admissions essays;
Advise family members;
Organize evening and weekend college planning workshops, focusing on financial literacy and budgeting-for-college workshops for students and their parents;
Conduct early college awareness activities in 7th and 8th grade classrooms;
Organize events that celebrate college-going (e.g., May 1 Decision Day, Wear Your College Colors Day);
Organize college fairs at the schools and take students to local college fairs; and,
Advise previous advisees who are now attending college.