Extension Council Youth Leadership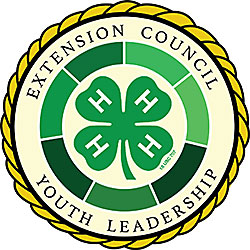 The Extension Council Youth Leadership (ECYL) Program supports County Extension Councils in diversifying their membership to include youth and young adults on councils.
Goals
The goals of the program are to:
Support Extension councils in engaging youth, ages 14-17, in non-voting capacities (voting members must be at least 18 years old by Missouri State Statutes);
Support Extension councils in engaging more young adults, ages 18-25, in voting positions; and
Integrate youth-young adult participation into ongoing council leadership development.
Through ECYL, councils gain fresh ideas, new energy, and generational insights from youth and young adults. Having young people serve on councils leads to enhanced dialogue and decision-making, and increases council linkages to other youth and adults in the community.
Background
ECYL was developed in response to a statewide survey of Extension councils, showing council leaders were seeking support with expanding the involvement of younger generations on councils.
Training materials were developed to assist council leaders with seeing councils as youth-adult partnerships, modifying bylaws, adding youth and young adult members, and supporting and recognizing new members.
ECYL works with councils to track youth/young adult membership, orient new members, connect them with leadership development opportunities, and recognize youth/young adults for service to their counties.
Results
200 young people have served on more than 50 Extension Councils over the past 10 years.
Counties have welcomed new voices to the table and cultivated community and civic leaders for the future. Councils report more diverse membership, enhanced dialogue on community issues, and improved relations between youth and adults in the community. Some counties report that youth members have catalyzed councils to take action.
Youth and young adult members report stronger connections to MU Extension and aspirations to continue serving in the future.
Resources
Additional support for ECYL councils
Energizing your ECYL council meetings
ECYL youth orientation (30-45 minutes)