July 17 - 19, 2017
For youth ages 10-18
Missouri Dairy Judging Camp is an exciting event sponsored by University of Missouri Extension. Extension staff, along with former 4-H and collegiate judging team members will provide educational seminars. Participants will be guided through the basics and finer points of judging dairy cattle, with particular emphasis placed on oral reasons. Youth will work in small groups receiving individual assistance. The camp is open to all youth ages 10-18 interested in learning more about dairy judging. Camp will be filled on a first come, first serve basis, with a maximum enrollment of 20.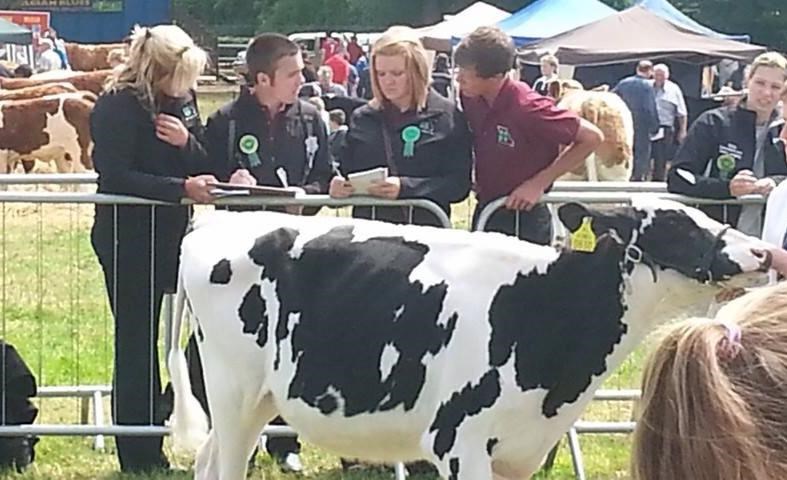 This year's camp will take place in Southwest Missouri. Lodging will be at Baymont Inn, and Suites, 3343 E Battlefield, Springfield, Mo 65704, 417-429-4318 and is included in the camp fee. Three to four campers will be placed in each room based upon age and gender. If you would prefer to have your camper in a semi-private room (2 campers) please add $80 to the registration fee. Please see flyer for registration details.
Resistration & information flyer
Join us for the 2017 Missouri Dairy Judging Camp!
MO 4-H Dairy Judging Camp is sponsored by:
Monsanto Company
FCS Financial
Missouri Holstein Association
Missouri Dairy Association
Missouri 4-H Foundation