EMS Education Institute - Frequently asked questions
Show/Hide

How much does it cost?

Estimated expenses:

| Expense Estimate | EMTB | Paramdedic |
| --- | --- | --- |
| Application Fee | | |
| Tuition | $1000 | $7000 |
| Entrance Exam | $50 | $50 |
| Family Care Safety Registry | $14 | $14 |
| Liability Insurance | $50 estimated | $80 estimated |
| TB Skin Test | $40 estimated | $40 estimated |
| Influenza Shot (due annually) | $50 estimated | $50 estimated |
| Immunizations | $100 estimated | $100 estimated |
| Drug Screen & National Background Screening | $80 estimated | $80 estimated |
| FISDAP Clinical Account | $147 | $226 |
| JBL Textbook & Online Access | $282 | $651 |
| Personal Equipment | $165 estimated | $165 estimated |
| NREMT Testing | $200 | $360 |
| Total Estimated Expenses | $2,178 | $8,816 |

Show/Hide

Do I have to complete the Medical Form or can I just send you my records?

A completed UMHS EMS Education Medical Form with a signed medical release from a physician is required for all students. Immunization and lab records need to be interpreted by your health care provider; please do not send your medical records unless specifically requested.

Show/Hide

Where and when do I get the drug screen?

A clean drug screen is required within 90 days before a course begins. A repeat screening may be required.

Students will receive information regarding the National Background Screening and required drug screen in their acceptance packet. This process is completed through our secure CastleBranch link.

Show/Hide

What is the Family Care Safety Registry?

Missouri's Family Care Safety Registry (FCSR) was established by law to promote family and community safety. The registry helps to protect children, seniors, and the disabled by providing background information. Families and employers can call the registry's toll-free line to request background information on registered child care, elder care, and personal care workers or to request licensure status information on licensed child care and elder care providers. This service is intended to provide information to help families and employers make informed decisions when hiring employees to work with children, the elderly, and the disabled.

Show/Hide

How do I register on the Family Care Safety Registry?

A person may register two ways:

Online Registration with the FCSR is quick and easy. All an individual needs is Internet access, their Social Security number, and a valid credit or debit card for payment of the fee. The fee to register online is $12.00 plus a $1.50 processing fee.
Mail a Worker Registration Form, a photocopy of the Social Security card, and a check or money order for the $12.00 registration fee (if applicable) to the Missouri Department of Health and Senior Services, Fee Receipts Unit, P.O. Box 570, Jefferson City, MO, 65102. Mailed forms are processed in the order received.

Show/Hide

How do I submit my prerequisites?

The most reliable way to submit your documentation is to scan your documents and send them by email to [email protected]. A confirmation email will be sent when the documents are received and you will also have a copy in your sent files. Should you find that you have not received a confirmation email please double check the address and resend.

You may also mail your documentation to:

EMS Education Institute
2800 Maguire Blvd.
Columbia, MO 65211

Show/Hide

How do I pay?

Payments can be made by check, money order or certified check. Payments should include student name and class enrolled to ensure accurate and timely posting and may be mailed to:

EMS Education Institute
2800 Maguire Blvd.
Columbia, MO 65211

Show/Hide

Can I make payments?

Payment plans are available, and include a $50 per semester fee. Arrangements can be made for payment plans prior to the first scheduled day of class. Students who request payment plans will be required to complete a payment plan agreement; acceptance will be at the discretion of the Program Director.

Students who do not make the payment in full on the first day of each semester or do not meet the terms of any predetermined payment plan will not be allowed to attend class, and must either take absences until the full tuition is paid, or must take the semester off and reenroll in the following course.

You may request a payment plan agreement by submitting a letter explaining the circumstances necessitating the request either by email: [email protected] or mail:

EMS Education Institute
2800 Maguire Blvd.
Columbia, MO 65211

Show/Hide

Where do I get Medical Liability Insurance?

There are many companies that provide Medical Liability Insurance, please choose a policy that best meets your needs.

Healthcare Providers Service Organization is one of the most popular providers that our students choose. CM&F Group Inc., is another company.

Show/Hide

What vaccinations do I need?

Healthcare Personnel Vaccinations are required and are subject to change based on government requirements and UMHS policies. Hepatitis B/Heptavax Series, MMR, Varicella, Influenza, Tetanus Diptheria, and COVID vaccine and boosters are required and must be kept current. Influenza vaccinations typically become available by October 1 and should be obtained no later than November 15 and repeated annually. Details regarding Hepatitis B, Influenza, MMR, Varicella, Tetanus diphtheria pertussis, and Covid vaccinations can be found at: immunize.org/catg.d/p2017.pdf

Show/Hide

Do I need another Tuberculin Skin Test?

Tb skin tests should be performed as you enter the healthcare field and repeated once every 12 months.

Students are required to have a Tb skin test that is not more than one year old and will need to repeat to maintain an annual schedule. For example, if your Tb test was performed in November 2011 and November 2012, you will need a Tb skin test in November 2013.

If it has been more than 2 years since your last Tb test, you will need a 2-step skin test.

More information is available at: cdc.gov/tb/publications/factsheets/testing/skintesting.htm

Show/Hide

How long do I have to finish my clinicals?

Students are required to complete all of their clinical rotation time within an appropriate period of time from the final exam for the didactic portion of class. The course completion deadlines are:

EMT-B: 45 days to complete all clinical rotation time from the date of the final exam.
Paramedic: 12 weeks to complete all clinical rotation time from the date of the final exam.

Completion of clinical rotations includes having an exit interview with the Course Coordinator and/or Program Director for EMT students, and the Program Director and/or Medical Director for Paramedic students, where course completion can be entered into the National Registry website.

Show/Hide

How long before I can get my license?

Students are eligible to take the NREMT Psychomotor examination following successful completion of the Didactic and Lab portions of the Class and ALL Lab Skill Requirements have been successfully documented in FISDAP. Testing before these requirements have been met will yield invalid results; students are responsible for all resulting fees.

Students are eligible to take the NREMT Cognitive exam after completion of ALL Didactic, Lab, and Clinical Requirements have been successfully completed, successful exit interview with Program Director and/or Medical Director approval, and successful completion of all NREMT Psychomotor examination components. See NREMT.org for additional details, requirements and deadlines.

Once you have successfully completed both NREMT exams, you will get an NREMT certificate. At this time, you can apply for a State of Missouri License at: health.mo.gov/ems.

Show/Hide

Where can I get my transcripts?

Download and complete the Transcript Request Form (PDF) and fax or mail it to the MU Fire and Rescue Training Institute (FRTI).
Accreditation
The Emergency Medical Services Education Department at the University Hospital and Clinics is accredited by the Commission on Accreditation of Allied Health Education Programs upon the recommendation of the Committee on Accreditation of Educational Programs for the Emergency Medical Services Professions (CoAEMSP).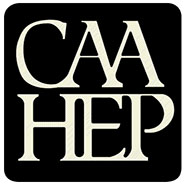 To contact CAAHEP
Commission on Accreditation of Allied Health Education Programs
25400 U.S. Highway 19 North, Suite 158
Clearwater, FL 33763
www.caahep.org
To contact COAEMSP
8301 Lakeview Parkway, Suite 111-312
Rowlett, TX 75088
(214) 703-8445
FAX (214) 703-8992
www.coaemsp.org