PHTLS (Prehospital Trauma Life Support)
NAEMT's Prehospital Trauma Life Support (PHTLS) is recognized around the world as the leading continuing education program for prehospital emergency trauma care. The mission of PHTLS is to promote excellence in trauma patient management by all providers involved in the delivery of prehospital care through global education. PHTLS is developed by NAEMT in cooperation with the American College of Surgeons' Committee on Trauma. The Committee provides the medical direction and content oversight for the PHTLS program.
The program is based on a prehospital trauma care philosophy, stressing the treatment of the multi-system trauma patient as a unique entity with specific needs. This may require an approach to the trauma patient that varies from traditional treatment modalities. PHTLS promotes critical thinking as the foundation for providing quality care. It is based on the belief that, given a good fund of knowledge and key principles, EMS practitioners are capable of making reasoned decisions regarding patient care. The PHTLS course is continuously updated and revised to keep up with the advances in the field, ATLS Guidelines and feedback from PHTLS participants.
Important: After submitting your completed application, contact us to schedule your entrance exam.
Show/Hide

Course content

The course builds upon each participant's current knowledge base and skills to enhance their critical thinking and problem-solving skills, stresses teamwork between providers and diverse levels of knowledge, skills and resources, and offers a safe environment in which students can practice trauma assessment and treatment skills.

Show/Hide

Continuing education

Student skills are tested at the end of the course through a written test and hands-on scenario evaluations. Students who successfully complete the course are awarded 16 hours of continuing education credit and a PHTLS card and certificate.

Show/Hide

Student resources
Accreditation
The University of Missouri Health Care EMS Institute's Paramedic Program is accredited by the Commission on Accreditation of Allied Health Education Programs (www.caahep.org) upon the recommendation of the Committee on Accreditation of Educational Programs for the Emergency Medical Services Professions (CoAEMSP).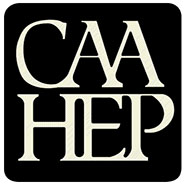 To contact CAAHEP
Commission on Accreditation of Allied Health Education Programs
25400 U.S. Highway 19 North, Suite 158
Clearwater, FL 33763
(727) 210-2350
www.caahep.org
To contact COAEMSP
8301 Lakeview Parkway, Suite 111-312
Rowlett, TX 75088
(214) 703-8445
FAX (214) 703-8992
www.coaemsp.org