PALS (Pediatric Advanced Life Support)
Pediatric Advanced Life Support (PALS) is a classroom, video-based, Instructor-led course that uses a series of simulated pediatric emergencies to reinforce the important concepts of a systematic approach to pediatric assessment, basic life support, PALS treatment algorithms, effective resuscitation and team dynamics. The goal of the PALS Course is to improve the quality of care provided to seriously ill or injured children, resulting in improved outcomes.
Important: After submitting your completed application, contact us to schedule your entrance exam.
Show/Hide

Course content

1- and 2-rescuer child CPR and AED use
1- and 2-rescuer infant CPR
Cardiac, respiratory and shock case discussions and simulations
Key changes in pediatric advanced life support, reflecting the new science from the 2010 American Heart Association Guidelines for Cardiopulmonary Resuscitation and Emergency Cardiovascular Care
Management of respiratory emergencies
Resuscitation team concept
Rhythm disturbances and electrical therapy
Systematic Approach to Pediatric Assessment
Vascular access

Show/Hide

PALS provider course completion card

Students who successfully complete the PALS Course, including the following components, will receive a PALS Provider Course Completion Card, valid for two years:

Actively participate in, practice and complete all learning stations
Complete the closed-book written exam with a minimum score of 84%
Pass the 1- and 2-Rescuer Child BLS With AED and 1- and 2-Rescuer Infant BLS Skills Tests
Pass 2 PALS core case scenarios (1 cardiac and 1 respiratory or shock) as a team leader, providing appropriate medical treatment and demonstrating effective team dynamics

Show/Hide

Continuing education

Initial Provider Course provides 14.25 hours of continuing education, including skills practice and skills testing. Renewal Course requires provides 6.25 hours of continuing education, including skills practice and skills testing.

Show/Hide

Student resources
Accreditation
The University of Missouri Health Care EMS Institute's Paramedic Program is accredited by the Commission on Accreditation of Allied Health Education Programs (www.caahep.org) upon the recommendation of the Committee on Accreditation of Educational Programs for the Emergency Medical Services Professions (CoAEMSP).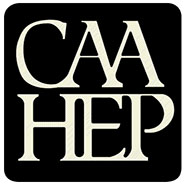 To contact CAAHEP
Commission on Accreditation of Allied Health Education Programs
25400 U.S. Highway 19 North, Suite 158
Clearwater, FL 33763
(727) 210-2350
www.caahep.org
To contact COAEMSP
8301 Lakeview Parkway, Suite 111-312
Rowlett, TX 75088
(214) 703-8445
FAX (214) 703-8992
www.coaemsp.org