Critical Care Paramedic Course
This course will allow the student to be eligible to take the specialty certification exam for Critical Care Paramedic (CCP-C) and Certified Flight Paramedic (FP-C).
The CCP course is designed to prepare paramedics to provide advanced critical care during ground and air transport of critically ill or injured patients. Knowledge gained during this course will provide instruction and understanding of care beyond the standard paramedic.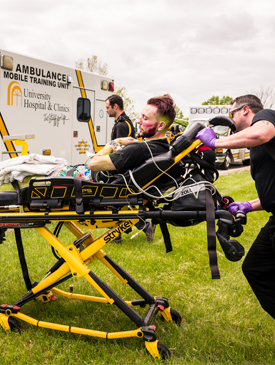 Show/Hide

Topics covered

flight physiology
barophysiology / transfer considerations
patient packaging
airway and ventilation management including: surgical airways, ventilators, CPAP, and BiPAP
thoracotomy
chest tube maintenance
central venous lines
expanded pharmacologic
interpretation of laboratory data
12pLead ECG interpretation
hemodynamic monitoring

Show/Hide

Course length

The CCP course will meet for 11 weeks from 8:30 to 5:30 p.m. on a specified day. Please check the EMS Education course calendar located on the main page for details. Successful completion of this course will result in a certificate of completion, 90 hours of continuing education and preparation for the Certified Critical Care Paramedic (CCP-C®) and Certified Flight Paramedic (FP-C®) Exams administered by the International Board of Specialty Certifications (formerly the Board for Critical Care Transport Paramedic Certification (BCCTPC®).

Show/Hide

Student resources
Meet the Experts
Accreditation
The University of Missouri Health Care EMS Institute's Paramedic Program is accredited by the Commission on Accreditation of Allied Health Education Programs (www.caahep.org) upon the recommendation of the Committee on Accreditation of Educational Programs for the Emergency Medical Services Professions (CoAEMSP).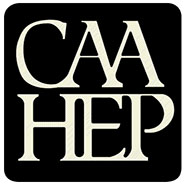 To contact CAAHEP
Commission on Accreditation of Allied Health Education Programs
25400 U.S. Highway 19 North, Suite 158
Clearwater, FL 33763
(727) 210-2350
www.caahep.org
To contact COAEMSP
8301 Lakeview Parkway, Suite 111-312
Rowlett, TX 75088
(214) 703-8445
FAX (214) 703-8992
www.coaemsp.org